Hey there, fellow gamers! We are back with another interesting read. In this blog, we are discussing How to Complete the Floral Courtyard Event in Genshin Impact. In Hues of the Violet Garden in Genshin Impact, Floral Courtyard is an event by completing which, you can gain some rewards. The event is designed to contain a set of minigames that have to be completed on a daily basis. This event is a part of 2.6 version update of the game.
As the name suggests, you have to arrange flowers in a certain pattern which will be hinted at beforehand by Fushizome. Since we all know that this is an event in the game and in order to unlock this event we have to complete Act 3 of the story quest. Also, you will see new challenges in the game for 4 days and you will receive 160 Priogems and furnishing as a reward.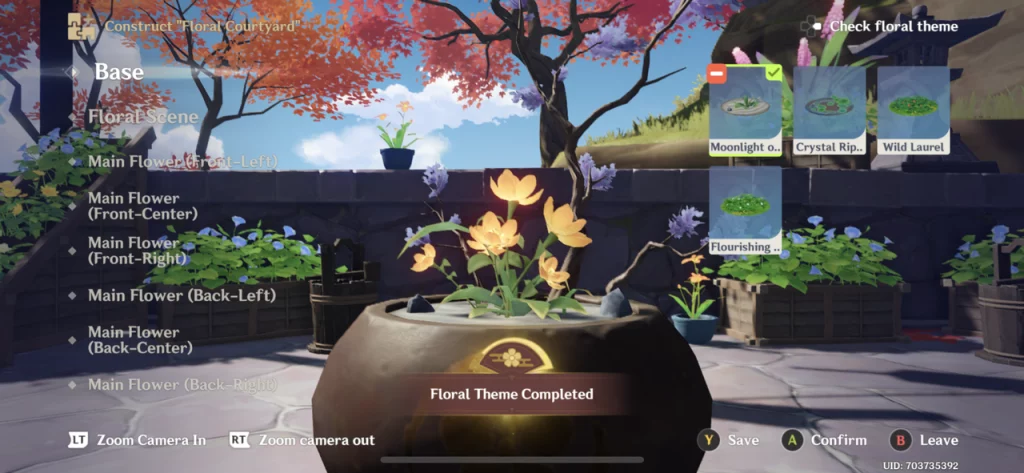 Also Checkout: How To Get Dry Braised Salted Fish In Genshin Impact?
Steps To Complete The Floral Courtyard
First, You need to speak to Fushizone to start the event.
Once you have done that, move to the Floral Courtyard.
You need to open the "Check Floral" theme on the top right of your screen which will tell you how to make one.
There will be a set of instructions that will appear on the screen.
Follow them and clear the challenges.
And that is all the information you need to have to know How you can Complete the Floral Courtyard Event in Genshin Impact. Hope you found this article interesting as well as helpful. Share your thoughts with us in the comments down below.
Happy Gaming! 🙂