Hey there, fellow gamers! Welcome back to another interesting and informative read on Minecraft. Today, we are discussing How you can Grow Sugarcane in Minecraft! One of the crops in the Minecraft world, growing sugarcane is fairly easy. The reason why sugarcane is easier to grow is that it can be found naturally in the game's biome. Apart from being easy to cultivate, sugarcane as a crop is quite useful in the game. Sugarcane can be used to craft sugar as well as paper which in turn act as crafting materials for various other components in the game!
Some very basic uses of the paper include making books, maps, and banners. On the other hand, sugar is used to make potions of swiftness and cakes in the game. One major advantage of cultivating sugarcane is, that players without a green thumb can also yield the crop and put it to good use! Now before we dive into the cultivation process, the very first step is to find an initial batch of sugarcane in the game. Don't worry! It is not that difficult to do that.
Also Checkout: How To Change Skins On Minecraft?
How To Find Sugarcane in Minecraft?
The first step is to find an initial batch of the crop. Since sugarcane grows near water, you can easily find the initial batch of the crop spawning up to four blocks (a rare occasion!) organically in the game. Sugarcane is a pretty hassle-free crop to grow as it spawns all across the Minecraft world. However, the growth rate will be higher in certain regions. For example, the crop will grow with 6 times more speed in desert areas and twice as frequently near swamps. So, you know where to grow them!
Just look for a water body and that's where you will find your sugarcane plant. Now in order to extract the crop, you simply need to punch the plant. And Voila! You have your very own sugarcane plant.
Also Read: How To Change Your Name In Minecraft?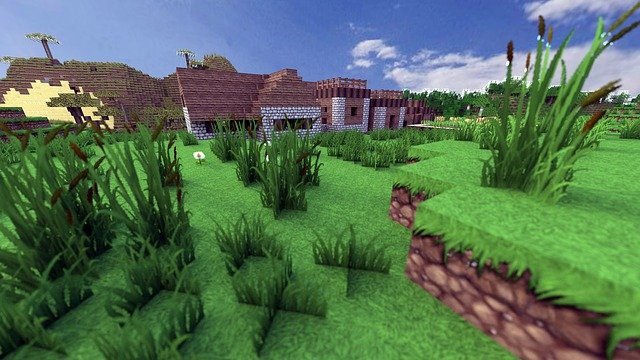 How To Grow Sugarcane in Minecraft?
Now that you have acquired the plant in your inventory, let us quickly get to the part where we understand how to grow them! In order to grow the crop, as I have previously mentioned, the ONLY requirement is a water body. This waterbody can be just about anything, a lake, ocean, river, or even a source created by you.
As stated above, sugarcane is easy to cultivate as it grows just about anywhere such as on dirt, sand, grass, or red sand. Keep in mind to keep it next to a water source. The sugarcane plant does not need a light source to grow like most other crops. This means you can even grow the plant underground. Once you have selected a block that is right next to a source of water, all you have to do is wait for your beautiful farm to bloom.
You Might Like: How To Make A Rainbow Sheep In Minecraft?
And that is all, folks! This was all the information you need on How to Grow Sugarcane in Minecraft and witness your very own farm blossoming! So, what are you waiting for? Go on and get yourself a sugarcane farm! Hope you found this article useful. Share your thoughts and suggestions in the comments down below. Until next time.
Happy Gaming! 🙂