Hey there, fellow gamers! We are back with another interesting read. Today, we are discussing How To get Dry Braised Salted Fish in Genshin Impact! Like most games, Genshin Impact is also filled with various kinds of consumables that help your character boost their play. One such helpful consumable in the game is the dry Braised Salted Fish.
The Dry Braised Salted Fish is capable of restoring upto 8-10% health and adding 800-1200HP to your character. Now, in order to make the Salted Fish, you need to have a recipe. If you do not wish to make the fish yourself, you can purchase the dish for 350Mora. However, if you do wish to get your hands on the recipe, you can buy it for 1250Mora.
Also Checkout: Genshin Impact Best Co-op Characters, Combinations & Teams!
Steps To getting Braised Salted Fish
In order to get the dry braised salted fish, you need to go to Inazuma and teleport to Ritou.
Once there move straight and you will see some stairs. Walk down the stairs and take a left.
To your left, you will see a vendor named Ryouko.
Speak to her and then you will see three options on the screen. Choose the first one "Sure, I will have some".
You then will be redirected to a menu where the very first item will be the recipe for dry braised salted fish.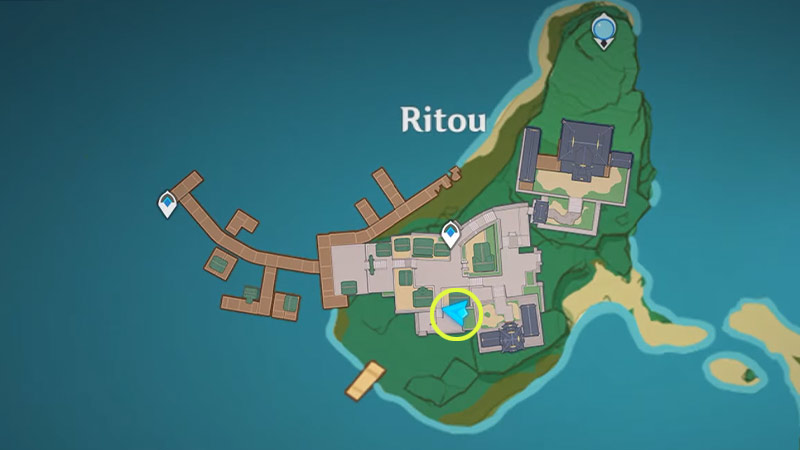 Just click on "purchase" after selecting.
Once done, move to the inventory, precious item section. You can locate the recipe there.
Choose from two options which will be "use or learn".
Once you have learned the recipe, you can return to the vendor and on the left side, you will see a place to cook. Just go near the cooking place and click on "Cook".
Ingredients For Making The Fish
The ingredients to cook this dish will be one fish and one salt.
And that was a complete tutorial on How you can Get Dry Braised Salted Fish in Genshin Impact. So guys if you find this blog informative make sure to comment down below as it keeps it motivated to come back with more exciting gaming blogs.
Happy Gaming! 🙂