Hello fellow gamers and welcome to another blog! Today, we are here with another fun article on the Adorable Home Bedroom Guide.
We have already posted an article on the same game and if you haven't checked it out, we suggest you do.
You might like: Adorable Home Codes (February 2022)
If you are enjoying playing the game Adorable Home, we are sure this article will definitely come in handy to explore more in the game. So, let's begin:
How to Unlock Adorable Home Bedroom
Firstly, let's learn how to unlock bedrooms in Adorable Home. As discussed in the previous article you will need a certain amount of love points in the game in order to unlock scenes. So, once you have the right amount of love points which is around 4000 then, you can go ahead and unlock the bedroom scenes in the game and start exploring!
Unlocking the bedroom scene will also bring nighttime to your gameplay. It will make the game more interactive and fun to play. Once the bedroom has been unlocked then, you will need to buy items in order to decorate your bedroom as per your choice.
Install from Google Playstore!
For that, you need to hit the shop section and explore a range of items and can buy them if you have the required heart points. You can actually bring out your interior designer in the bedroom section of the game. Because of the amount of customization and personalization added to the items which can be added to the room.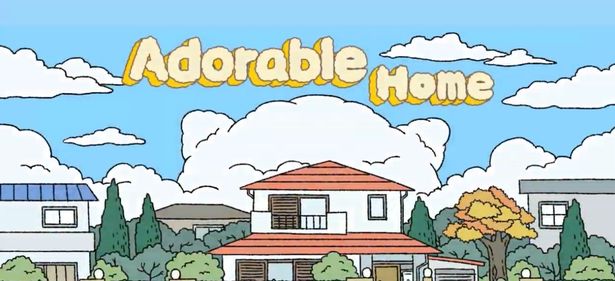 Colors & Themes in Adorable Home Bedroom
Let it be from bed to a side stand, all can be paired in color themes and whatnot. There are many color theme options that can be used to build up the entire room. The first one is white and light green and you can add a little touch of grey items like a dresser stool and rug.
The next can be in the blue theme where you can play with all the shades of blue. Another theme could be graphite with grey it looks classy. The next theme could be brown and a shade of yellow or light yellow to be more precise. In this combination, the indoor planters will look great.
After that, the next theme could be a total eco theme which is the green theme. Here you can play with the shades of green and can add green indoor plants to make it look more theme-oriented.
Get it from Apple Appstore!
The next theme could be a little mix of two colors that is blue and gold. It will generate a luxury or rich look and the combination of two colors will make it look more visually appealing to the eyes.
So, guys that were some quick suggestions on how you can build and customize or I would rather say personalize your adorable home bedroom.
Do let us know your thoughts on the game and which combination did you make or will try in the comments below. Your feedback keeps us motivated and helps us to keep bringing interesting gaming content for you guys. So, until next time.
Happy Gaming! 🙂