Hello, gamers and welcome back to another blog on Genshin Impact. In today's blog, we are discussing the Best Co-op Characters, Combinations & Teams in Genshin Impact. So let's begin! Here is a list of four free-to-play teams that you can play with right now based on the community review.
Team 1
The first team is a composition that became quite popular after the Geo element got buffed. With already established pyro resonance as the strongest bonus you can get so it made sense to make two together. And form a team that is not just about insane offense but also a great defense. The main driving force behind this team is Ningguang. She can handle quite a lot on her own even without any upgrades from constellations.
Also Checkout: Best DPS Characters To Use In Genshin Impact!
But it's all the team effort you can't win the battle with just one great warrior. Geo Traveller backs you up with additional supportive attacks. If that is not all Xiangling and Bennett are here to represent all dominant pyro elements. Overall this is one of the teams that a mobile player will enjoy using. Because there will be plenty of shields from crystallized reactions coupled together with Bennett's healing so stand a better chance when you try to dodge. 
Also Read: How To Get Primogems In Genshin Impact?
Team 2
The other team is built with Razor, It is secretly a 5-star character in disguise, and arguing about it would be meaningless. Since Razor will be doing the major heavy lifting and physical damage so pairing him with one pyro character is the only logical choice if we have to take advantage of that awesome reduced physical resistance. To help achieve this either Kaeya or Diona will do the job. For the last player in the team, this can be quite flexible between Xingqui, Xinyang, or even Diona as the second cyro character for the double resonance bonus.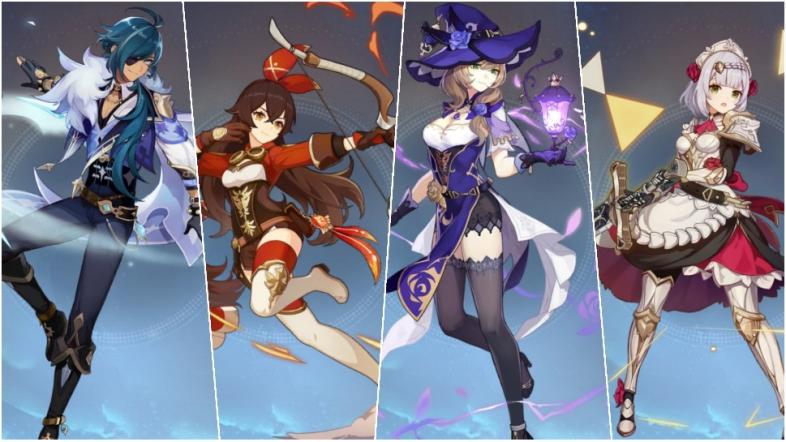 Team 3
Talking about the third team, the Happy counter, if you equip Bennett with Thundering fury. Anytime he counters the reaction with electro, his skill cooldown will get reduced on an already existing reduction which he gets from his passive talents. Also, you can replace one of the electro teammates with Lisa. If you equip Noblesse Oblige for an additional team damage boost then you can take advantage of bigger and better overload reactions. 
Team 4
The Fourth Team we have is Chef Skewer. This team is going back to the roots of the Genshin's history and it's all utilizing Xiagling's supreme performance with crescent pike. The renowned Chef does all the work with normal and charged attacks. While the rest of the team is here to help her out. Paired with Diona or Fischel for the electro attacks. For the last teammate, the easiest choice is going to be Bennett as you do not need much investment to utilize him. While the team is pretty amazing in some encounters but it does come with its own caveat trying not to cause overloads to prevent your enemies from getting knocked away. But if you are up for the challenge the gameplay is quite rewarding. 
You Might Like: How To Get Unbanned In Genshin Impact?
So guys that was all for today's blog on the Best Co-op Characters, Combinations & Teams in Genshin Impact. Please comment your feedback as it keeps us motivated in bringing blogs like these for you guys. Until next time.
Happy Gaming! 🙂