Want to learn Minecraft emoji copy and paste, first let us get an idea of what Minecraft is about. Released in November 2011, Minecraft is regarded as one of the best games of all time with nearly 140 million active monthly users as of 2021. The whole game is based on blocks of 16X16 pixels with a low resolution, where you explore a virtually infinite terrain. The game offers two modes i.e. 1) Survival mode & 2) Creative mode. You get a lot of customization options in the game which makes it quite engaging and helps bring creativity and a unique experience to their players!
 Download & Play, Click Here 
But before we start, why emojis? Well, as we all know, it is always good to have extra options because it increases the user experience, hence, emojis are the best way of describing an emotion that a person is feeling. It also defines a player and what they think. It also makes the multiplatform game more interactive. Another important aspect of emoji is that you can skip a text but pictures always tend to draw our attention and convey the message. I guess, that was a lot of explanation on the emoji part, now let's begin.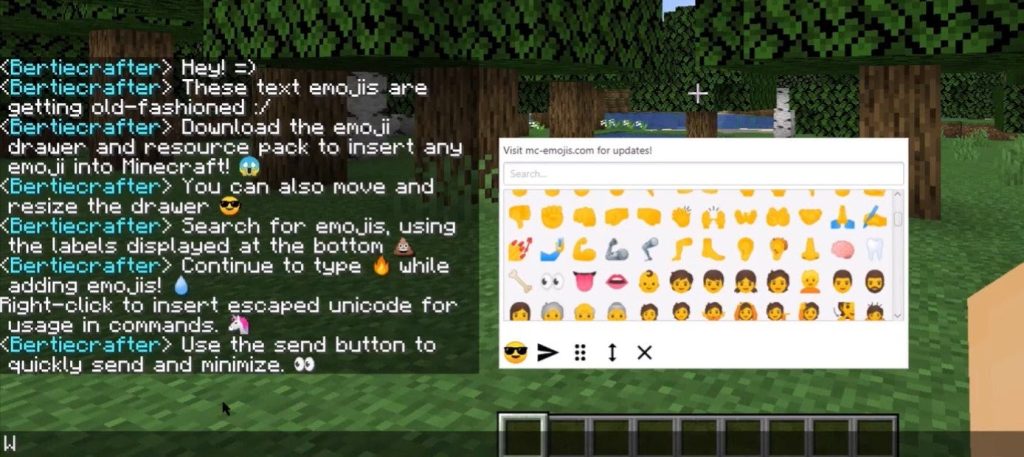 Just follow these simple steps mentioned below to learn Minecraft emoji copy and paste:-
Step 1: Search for the emojis list on Google.
You can get a ton of Minecraft Emoji files link on google and Reddit.

Step 2- Simply copy the emoji on the list.
Also Checkout: 
 Minecraft Hack: How to Hack Minecraft

Step 3: Open Minecraft; go to the chats & command section; then simply paste the emoji.
And Viola! You have your emoji.
Also, you can actually apply these Minecraft emojis anywhere in the game. For example, you go to your inventory and click on the search bar and then paste the selected emoji and it will just pop right there.

With just three simple steps, you can easily copy and paste emojis in Minecraft. So what are you waiting for? Go and try out the above-mentioned steps on Minecraft Emoji copy and paste and have your own unique experience of gaming.
Let us know your feedback and suggestions in the comments below.
Happy Gaming! 🙂