Hello fellow gamers and welcome to another blog on a new game "Blue Protocol". Today, we are discussing Is Blue Protocol Open World?
The game is also an online JRPG with an action battle system. Blue Protocol is an OPEN-WORLD RPG. So let's dive into more details of the game.
About The Game Blue Protocol
It is an upcoming anime RPG developed by Bandai Namco. They are the same people who have made Tales of Arise. The game has been slowly growing in popularity since it was announced back in 2019. It offers a variety of customization options and could generally bring the anime MMO back into the spotlight.
The game is still under active development. The developers have announced that the game Blue Protocol is going to be 100% FREE and will not have any premium purchase price. We can definitely expect a cash shop. The items included in the cash shop will be purely cosmetic.
They noted that they understand players' concern with pay to win/pay to advance and to put players' minds to ease they have promised that they will refrain to add anything which will affect the gameplay abilities.
Blue Protocol has a fast-ability-focused action combat system. Even in their first beta, the combat was so smooth and fluid. The higher you go the more abilities you gained access to. Bandai Namco has confirmed that they are expanding their combat.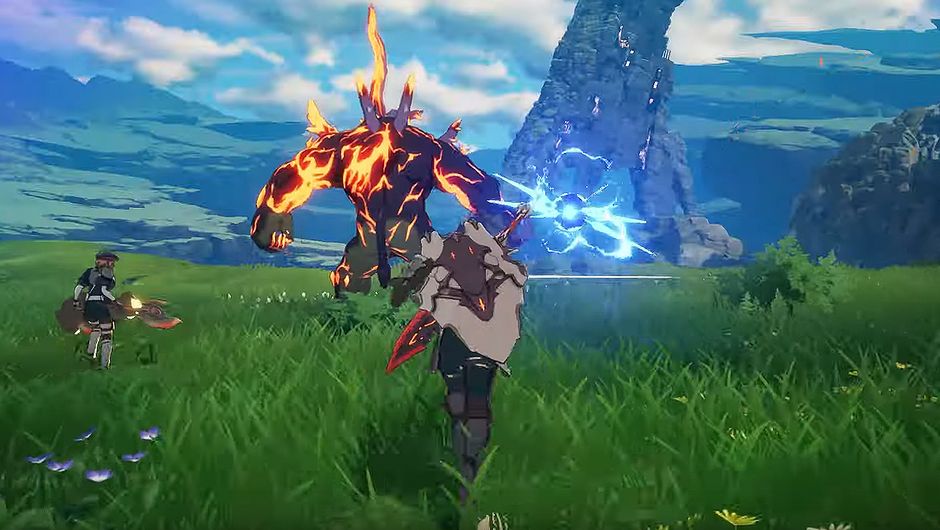 First with the introduction of their new mechanic that allows players to utilize terrain to their advantage with monsters taking additional damage depending on how high you were when you launched your attack.
Second, the new invasion attack mechanic increases your chance of survival in the game. Evidently, they are still working hard to make sure that players have as many options as possible.
More Details & Updates On The Game
There are not many classes available in the game. There are no dedicated healers and there are no dedicated tanks. When the game was announced they mentioned that there are going to be only four classes. The eagle's fighter yields both the sword and the shield.
The twin striker yields dual axes and the last archer which yields the bow and the spell caster that yields the staff and elemental magic. Then they added a new heavy smasher class at the release of the game.
It is still unconfirmed if they plan to roll out any other classes or they opt to stick to the current five classes. Each class plays completely differently. They all have their own unique skill sets and are specific exclusively to them and can choose a class that feels comfortable according to the player's gameplay style.
At present Blue Protocol is launching onto PC. The Development team has shared that they are interested in developing for more than just PC players. Potentially releasing on to PS4 or PS5 but that is highly dependent on how well the game does.
So guys that were all for today's blog on the game Blue Protocol made by Bandai Namco. So let us know your thoughts in the comments below and we would love to hear your feedback on the same. Until next time,
Happy Gaming! 🙂