In this article, we have curated a list of Top 10 games like Among Us 2021 to make things easier for you.
If you haven't already played Among Us, let us first dive into what it really is! Inspired by the party game Mafia and the science fiction horror film The Thing, Among Us is an online multiplayer game that transports you to a space-themed setting where the game takes place. Developed and published by American game studio Innersloth, Among Us was released in June 2018 for iOS and Android devices.
The players appear as colorful armless astronauts that take on either of the two roles i.e. the Crewmates or the Imposters. The Crewmates aim to identify the Impostors and eliminate them while completing tasks around the map. On the other hand, the Impostor(s) try to kill the Crewmates before they complete all their tasks. The minimum number of players that can play is 4 and the maximum goes up to 10. Interesting, isn't it?
Now that you have an idea of what multiplayer online games offer, here is a list of Top10 games like Among Us:-
1. Deceit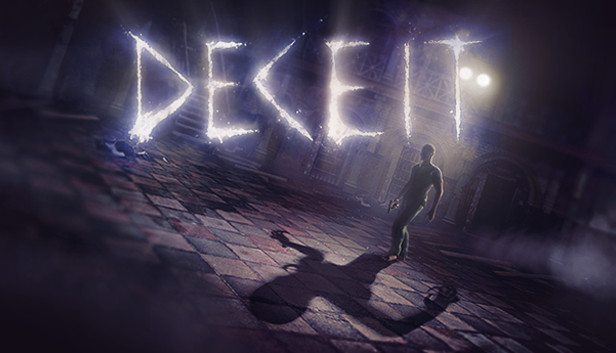 The very first game that tops the list due to its similarity to Among Us is Deceit. As the name suggests, Deceit is an action-filled online multiplayer game that revolves around deception and trusting your instincts in unknown surroundings. Like Among Us, the players are divided into two groups which are (1) Innocents & (2) Infected.
Apart from being a multi-player game, Deceit also provides first-person shooter gameplay. Players work in a team of 6 (4 Innocents + 2 Infected). The innocents have to escape different levels and save themselves from the infected, while the infected players aim at eliminating the Innocents. The only drawback, however, is that this game is only available for PC users.
Download From Steam
2. Town of Salem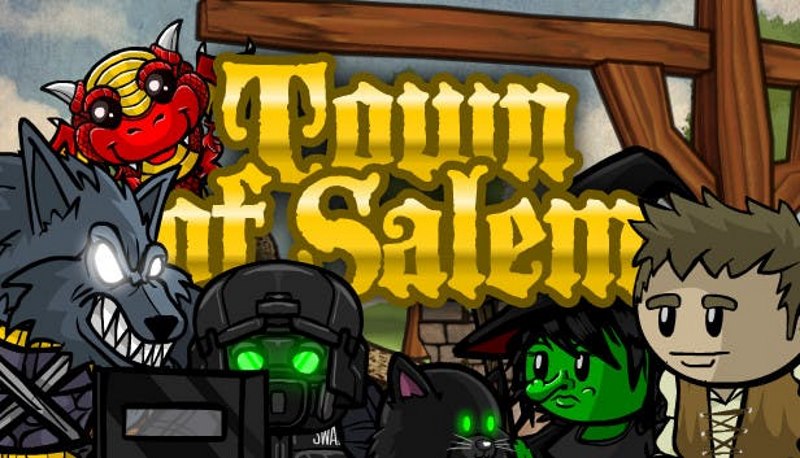 Town of Salem, a game similar to Among Us, is one of the most popular as it is one of the oldest strategy games. This game allows up to 15 players to play together. Other games do not allow you to choose your own character, but this game allows you to do so from a list of 33 options! Android, iOS, macOS, and Windows devices are all supported by this game.
Click here to Download from Steam
3. Betrayal.io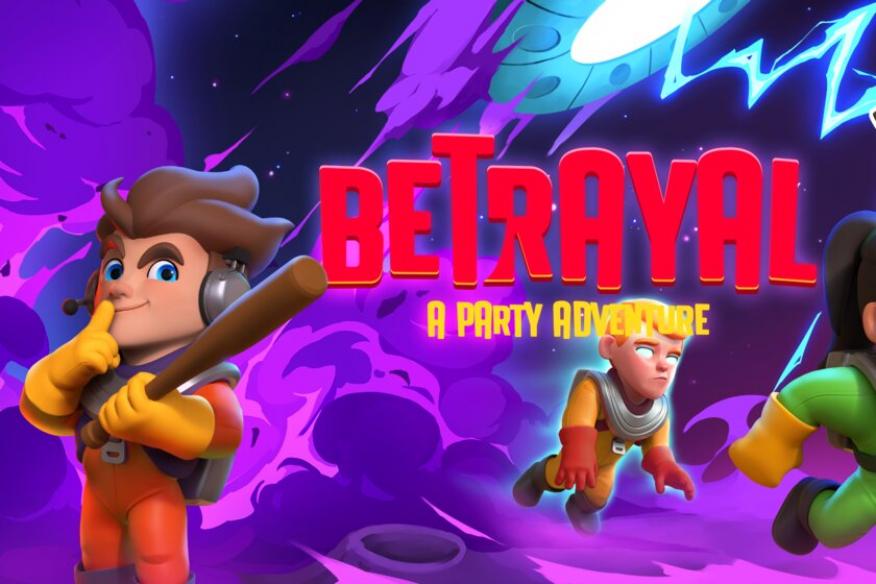 Third in the list of games like Among Us is Betrayal.io. This is a cooperative multiplayer game similar to Among Us but it is considerably more difficult. You can play this game with your buddies, wherein you have to finish tasks. The game can be played by 6-12 players. You can play as either a crew member or a 'betrayer,' a secret saboteur. The traitor must sabotage operations while the rest of the team must perform all of their tasks without being murdered.
There are no restrictions on where the game can be played. The game can be played on a PC or a mobile phone, and it can also be played in a web browser. The only drawback, however, is that this game is not available for iOS devices (to be released soon).
Download game here 
Also Checkout : Among Us Hacks For Mobile 
4. Secret Neighbor
Secret Neighbor is a game very much like Among Us. it is a multiplayer social horror game where 6 players enter their creepy neighbor's house. The neighbor tries to trap and eliminate the players, while the players have to locate the group's traitor. This game is similar to Among Us and is available on PS4 or Xbox. It is not yet available for Android.
Download Here
5. Unfortunate Spacemen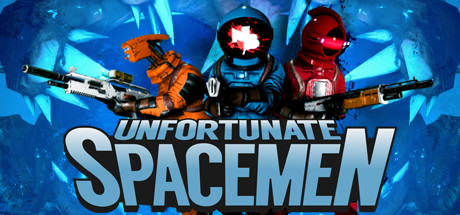 Unfortunate Spacemen offers spaceship-based gameplay. This game can be played with up to 16 players where you complete tasks in order to proceed further. There are multiple modes to choose from such as the survival mode & the story mode. Another unique feature that the game offers is the option to voice chat with other players. It is rarely found in Among us like games.
Download From Steam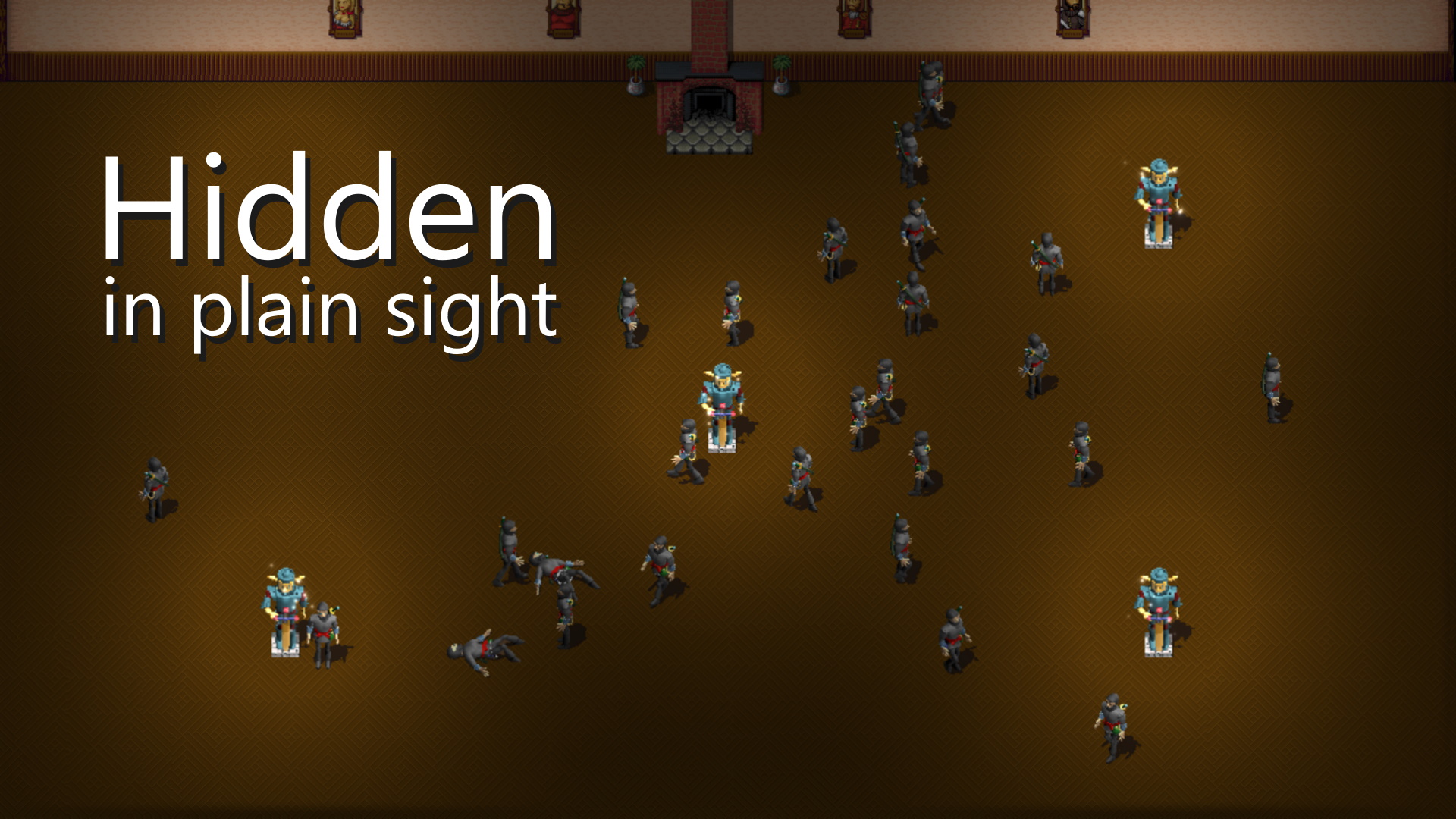 One of the best similar games to Among Us which you can play is Hidden in Plain Sight. This game can be played between two or four players. You must fulfill specific activities in order to get attention in the game. To achieve the mission given to you, you must mix up with the AI characters and at the same time eliminate other members without being discovered by them while finishing the mission.
  Download From Steam
7. Enemy on Board
Similar to Among Us, Enemy on Board is a multiplayer game. You can form a team of up to 8 people in the game; 6 of them will be crew members, while the other 2 will be alien imposters. In order to complete the round, the crew members must locate and kill the imposters. As the game proceeds, the crew members become unable to communicate with each other making it hard for the crew member to survive and identify the imposters.
Click Here To Download From Steam
8. Werewolf Online
Similar to Among Us, another very interesting social deduction game you can play with your friends is, Werewolf Online. The players are assigned one of the two roles, you are either a Villager or a Werewolf. The Werewolf has to kill the Villagers each night without being detected. On the other hand, the Villagers aim at surviving the night without being killed while trying to find the Werewolf. The number of players recommended is 8-16 with a minimum number of 6 players.
Download Here
9. Triple Agent
Another name in the list of games like Among Us is Triple Agent. Much like Among Us, Triple Agent also revolves around the plot of deception, betrayal, and social deduction. One of the best parts about this game is that it can be played on a single device, where one device can support up to 9 players. You are assigned a role of either a service agent or be a virus, double agent with an aim of sowing suspicion in others to find the traitor.
Download Here
10. Undercover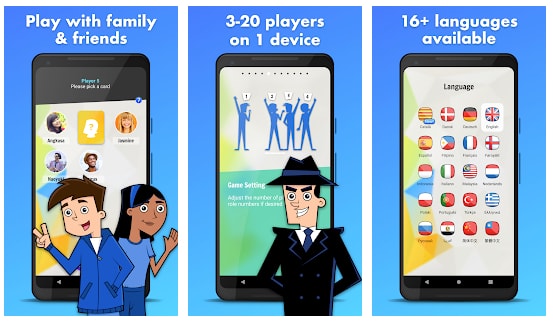 Lastly in games like Among Us is Undercover. This is also a multiplayer game that you can play on your smartphone. In the game, the roles are divided into civilian, undercover, or Mr. White. In order to proceed, you have to complete a task and also guess who the possible traitor is according to you. You need to have a minimum of 3 players however, the number can be increased.
Download Here
In conclusion, there are so many games like Among Us available online for you to enjoy with friends. These games offer great visuals, role play & a fun-filled experience. All these suggestions are worth your time. Give these interesting picks a try if you have been wanting to play games like Among Us!
Happy Gaming! 🙂