WORDLE. This has become a well-known word in today's time. Well, just in case, if you haven't heard about Wordle yet, let us help you.
Developed by Josh Wordle for himself and his partner, Wordle was published for the masses in October 2021. By December 2021, the game had already become a sensation!
One of the major reasons for this increased popularity is the feature Wardle added. Wherein, players could share their wordle as a square emoji, making it a huge phenomenon on Twitter.
The initial motivation for the game, according to Wardle, was his keen interest in "The New York Times" Spelling Bee and daily crossword puzzles! The New York Times Company ended up buying the game on January 31, 2022.
The intention behind this, according to the company, is to keep the game free and accessible to all its users. However, players and fans of the game are fearful that the game might be modified into a paid version.
Wordle was moved to the New York Times official website on February 10, 2022, with a few changes.
Changes and glitches experienced by players:-
The company took action to remove a few word solutions that felt offensive in order to keep the game open to all and any users.
The British variant of words were also removed.
However, the players complained of solutions being out of sync with previous words, making it difficult for them to compare and share the results.
After refreshing the site, the players were able to start the game all over again, which was disappointing as it took out the fun of limited guesses and a defined time frame.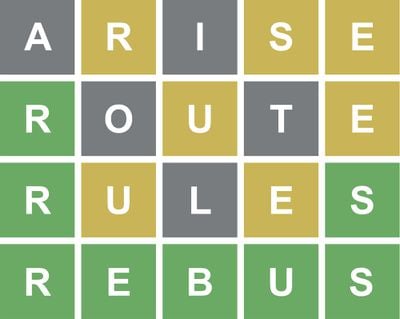 What makes WORDLE fun?
1. Inclusivity
One thing that makes Wordle so loved by all is:- It is for EVERYONE! Anyone and everyone who can spell a five-letter English word can play Wordle. This makes this game a worldwide hit.
2. Sharing is Caring
Wordle gained vast popularity ever since the daily Wordle results were made available to be shared among friends or on Twitter. This brought friends, families, or strangers on social media, together.
3. Attempts and Time Frame
What makes Wordle nail-bitingly fun is the limited number of attempts to guess the right word (only 6 attempts). And, in case, you don't get the attempt right and exhaust the six chances given, you can only play after 24 Hours. This increases the pressure to guess the accurate word as fast as you can.
4. Its Challenging!
How hard can it be to think of a five-letter word, you say! Well, even if you are an avid reader and hold a strong grip on English vocabulary, Wordle will manage to challenge you somehow.
Consider yourself extremely lucky if you are able to think of a random five-letter word and it turns out to be the wordle of the day! As the boxes turn yellow or grey and the number of attempts keeps getting exhausted, the pressure is surely built up to a notch.
We assure you, you will be thinking on your toes while playing the game.
Conclusion:-
Wordle is a fun and interesting game to play. The best part is, you not only spend some time challenging your brain but also, you can keep rewarding yourself with a Dopamine boost. The fact that you can play and share the results with family and friends definitely adds to the wins. This game also helps you keep up that competitive spirit of yours!
So, according to us, Wordle is surely worth the hype that it is being credited for. You won't even realize when it becomes like a little everyday ritual for you. We suggest you give it a try. Personally, I was hooked right from the beginning.
Share your Wordle experiences or anything you want to about the game with us in the comments down below.
Until next time,
Happy Gaming! 🙂