Hello, fellow gamers and welcome to another blog. In today's blog, we will be discussing the Blue Protocol release date.
As we know that this is a Japanese original and it will be released in Japan before the global launch happens. They do have major plans already in the works to launch in other regions which we will talk about. 
About the game Blue Protocol
The beta of the game took place over a year ago and for those who are new to this blog and don't know about Blue Protocol, it is an upcoming MMORPG from Bandai Namco.
It has got an incredible visual style, it has got the action combat. So far the game has five classes revealed for the release of game. And they are known as twin striker, ageus fighter, blast archer, spell caster, and finally the newest class the heavy smasher.
The huge game is divided into areas and zones with many various different regions. These regions have different terrain and weather and enemies and stories and they all look quite promising.
Also Checkout: Is Blue Protocol Open World?
The game was originally announced in 2019 and over 50,000 people signed up to test the game at that time. It is going to be a completely free MMO to play and the developers promise to never sell power-affecting items.
The dev team under Bandai is projected blue sky who is developing the game on unreal engine 4 using shell shaded art style. As already mentioned that it was originally planned to release as an original Japanese region-only game and then have a global release later.
But things have clearly changed with some recent releases. It is said that it will be released as a PC game first. But there have some indications of possible console release in the future.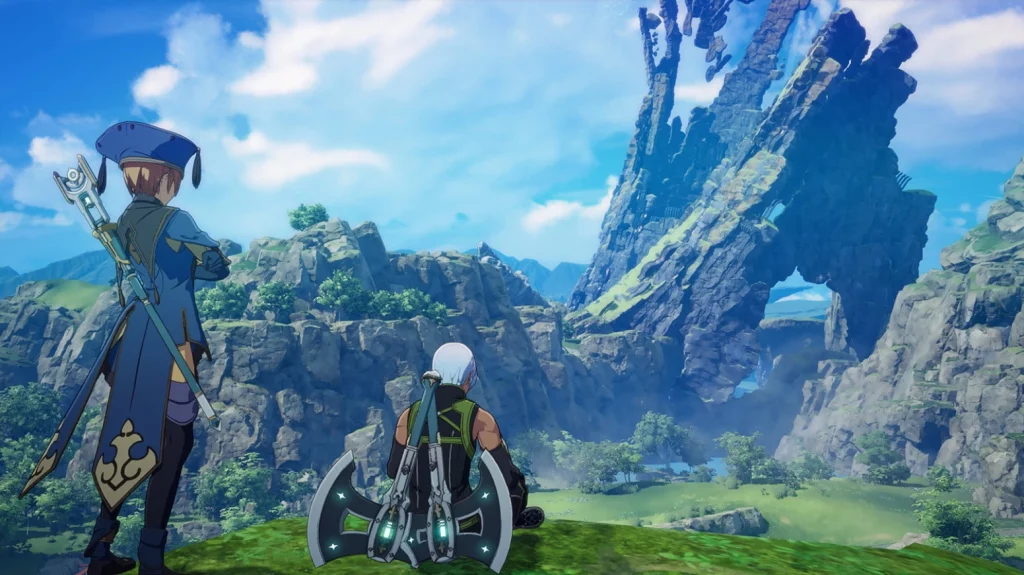 Information on Blue Protocol Release Date
The release date is still not clear by the developers of the game as the last update on the release date of the game was months ago. You can get all the updated information on the game Blue Protocol on their official Twitter handle.
The Twitter handle goes under the name of Blue Protocol. You can also keep an eye on their official Blue Protocol website. This is an incredible community-run news website for Blue Protocol where they cover all major and minor updates.
The game is expected to release in the month of June 2022 as per some leaks on the internet. But there is nothing concrete on the same. So guys I hope you all must have enjoyed reading the blog.
If you are reading this line then please make sure to comment down your feedback. Let us know when do you think the game is gonna release and what all are you expecting from the game.
We love reading your feedback as it keeps us motivated to keep posting exciting gaming content for you guys. Until next time,
Happy Gaming! 🙂