Het there, fellow gamers! Welcome to an interesting article on Cookie Run Kingdom Codes to help you guide through the game and win some freebies!
If you've been playing Cookie Run: Kingdom, you're probably aware that there are multiple ways to obtain stuff for free. From daily presents to the multitude of in-game awards, you're unlikely to run out of goods.
Everyone loves free stuff and so we've set out to compile an up-to-date list of redeem codes.
COOKIE RUN: REDEEM CODES FOR THE KINGDOM
If you're running low on crystals and need assistance replenishing your in-game wallet, we can help. Our Cookie Run: Kingdom cheats page is filled with freebies such as crystals, experience, and sugar gnomes.
Kingdom is the fourth installment in the Cookie Run series and is defined as a city-builder and role-playing battle game. It is, of course, free to play, but who doesn't want more free stuff? This is where the Cookie Run Kingdom redeem codes come in handy, as they can be used to get more free goodies.
0224CRKDARKCACAO – 3000 Crystals
COOKIELIVECOUPON – 3 Treasure Tickets, 3x 30-min Speed-up, 2 Magic Cookie Cutters, 2 Special Cookie Cutters, 30 EXP Star Jellies lvl 6, 300 Rainbow Cubes, 1500 Crystals
GOMAGICOVENEVENT – 500 Crystals 
CK1STANNIVERSARY – 5000 Crystals, 3000 Rainbow Cubes 
WEMADECKTOGETHER – 3000 Crystals 
The codes listed above are the only ones that are currently known to be active in the game.
Cookie Run: Kingdom codes that have expired
GOMAGICOVENEVENT – 500 Crystals
WEMADECKTOGETHER – 3,000 Crystals
CK1STANNIVERSARY – 5,000 Crystals and 3,000 Rainbow Cubes
CRK1STBIRTHDAYD1 – 1,000 Crystals
CRK1STBIRTHDAYD2 – 3 Special Cookie Cutters
CRK1STBIRTHDAYD3 – 100 Level 6 Star Jellies
CRK1STBIRTHDAYD4 – 30 Time Jumpers
CRK1STBIRTHDAYD5 – 3 of each Aurora items
CRK1STBIRTHDAYD6 – 3 Magic Cookie Cutters
CRK1STBIRTHDAYD7 – 500 Rainbow Cubes
Also Checkout: Cookie Run Kingdom Tier List
2021KRGAMEAWARDS – 5,000 Crystals, 1,000 Rainbow Cubes, 1000 cold Crystals
30MILLIONKINGDOM – 3,000 Crystals, 3,000 Rainbow Cubes
GETUR1SUGARGNOME – 1 Sugar Gnome
GETUR3SUGARGNOME – 3 Sugar Gnome
GETUR5SUGARGNOME – 5 Sugar Gnome
GETUR7SUGARGNOME – 7 Sugar Gnome
SAMSUNGCRKINGDOM – 1,000 Crystals
KINGDOMNBLUECLUB – 500 Crystals
IELLBHSLKSKZHBGD – 3 Special Cookie Cutters
WELCOMETOKINGDOM – 500 Crystals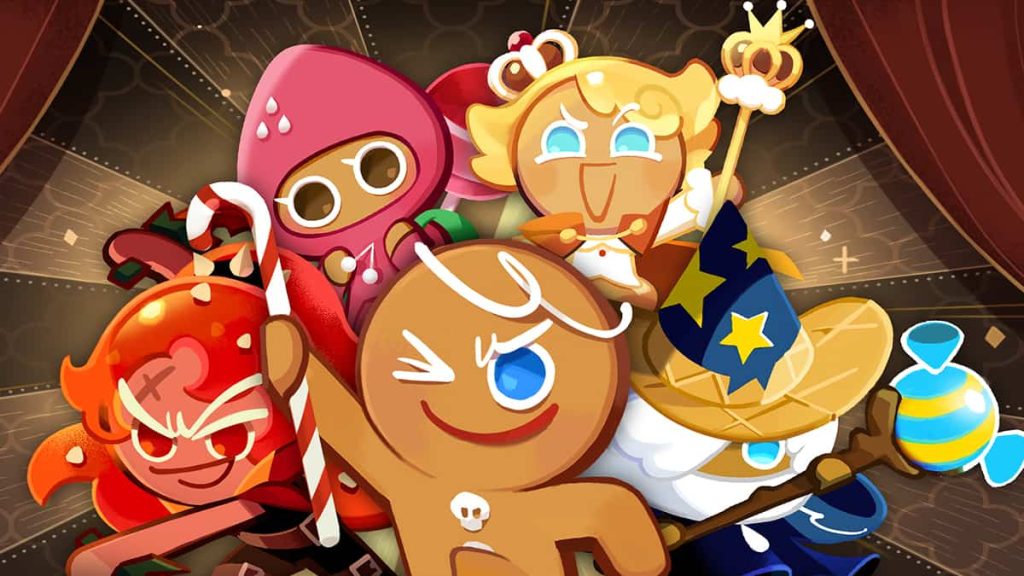 KINGDOMWELOVEYOU – 500 Crystals
HAPPY100DAYSGIFT – Profile picture, 30 Level 10 Star Jellies, 100 Topping Pieces and 1,000 Crystals
KINGDOMBLUECLUB – 500 Crystals
REALTOUGHCOOKIES – 500 Crystals
KINGDOMWITHSONIC – 1,000 Crystals
COOKIECHICKENRUN – 500 Crystals
PARFAITSUBSCRIBE – 1,000 Crystals
DONTNEEDTOPPINGS – 1,000 Crystals
BESTGAMEAWARDTHX – 3,000 Crystals
COOKANGJIKINGDOM – 300 Crystals
COOSEBOMEKINGDOM – 300 Crystals
JJONDEUKEECOOKIE – 300 Crystals
RUSWKGMLKINGDOM6 – 300 Crystals
12THBRAVEDAY0612 – 1,200 Crystals
OPENSILVERBUTTON – 1,000 Crystals, 200 Horns and 20 Searing Keys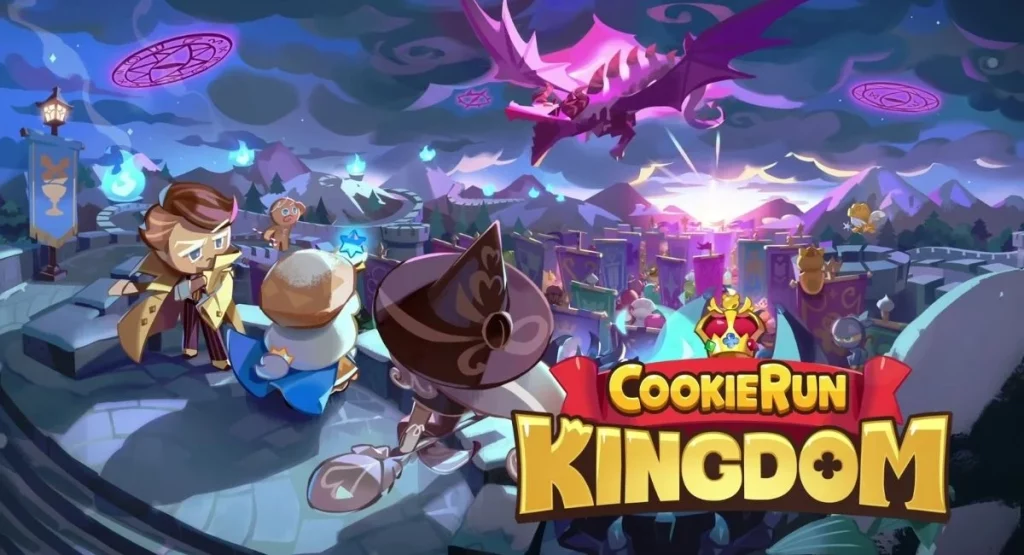 2CHAMCOOKINGDOM2 – 500 Crystals
KINGDOMIAMSIXTAN – 500 Crystals
KINGDOMYUNIKO720 – 500 Crystals
KINGDOMBERYLLULU – 500 Crystals
POONGDENGKINGDOM – 500 Crystals
CHIMNPERLKINGDOM – 500 Crystals
SOQCESWVJWEKZDVB – 1,000 Crystals
XYOKSPZLLUJYFKJN – 12,000 EXP
TIYSVCUKYDPPHTNP – 50,000 Coins
XZUEYBACYHUKVRMD – 2 Treasure Tickets
DOMINOCOOKINGDOM – 500 Crystals
COOKIE RUN: KINGDOM CODE REDEEMING
HOW TO REDEEM A COOKIE RUN: KINGDOM CODE?
If this is your first time redeeming a code, it can be a little confusing, but with the instructions below, you should be OK!
#1: On the game's screen at the upper right-hand corner, tap the hamburger menu (three horizontal lines).
#2: Select the 'options' option.
#3: Tap the 'Info tag' on the right-hand side.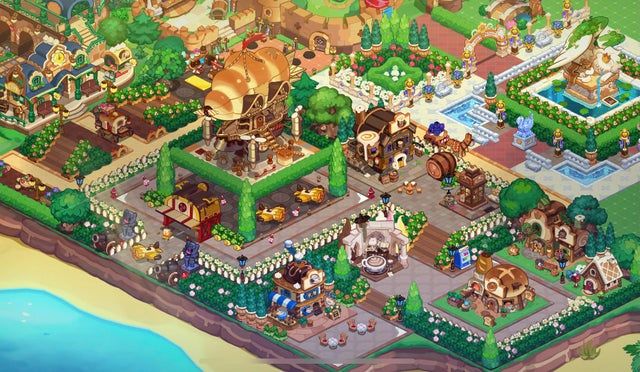 #4: Select the User Info tab and copy your name. Your name appears immediately beneath it; it might be an email address or a GUEST-XXXXX username.
#5: Visit DevPlay's redeem code page and input your User ID and the promo code you wish to redeem, followed by the Claim Reward button.
#6: Restart the game. There will be no notification on your mobile device that the code has been redeemed, but if confirmation is received on the website, you should then receive the things!
So, we hope you found this article helpful. Use these Cookie Run Kingdom codes to get freebies and various other benefits. Share your gaming experience with us in the comments down below.
Happy Gaming! 🙂