Hey there, fellow gamers! Welcome to an interesting article on Minecraft. Today, we are discussing how to Make A Rainbow Sheep In Minecraft. A sandbox online game, Minecraft gives you the freedom to create your own unique box avatar and world. There are a variety of mobs present to create. Rainbow Sheep is one such useful mob that produces wool and mutton. If you use Easter Eggs, the sheep change color, even the small ones! So, here is a guide on how you can Make A Rainbow Sheep In Minecraft.
Also Checkout: How To Whisper in Minecraft?
Before we start, make sure you have the below-mentioned essentials to make the Rainbow Sheep:
An updated v1.7.30 version of Minecraft
Anvil
Sheep
Name Tag
1 XP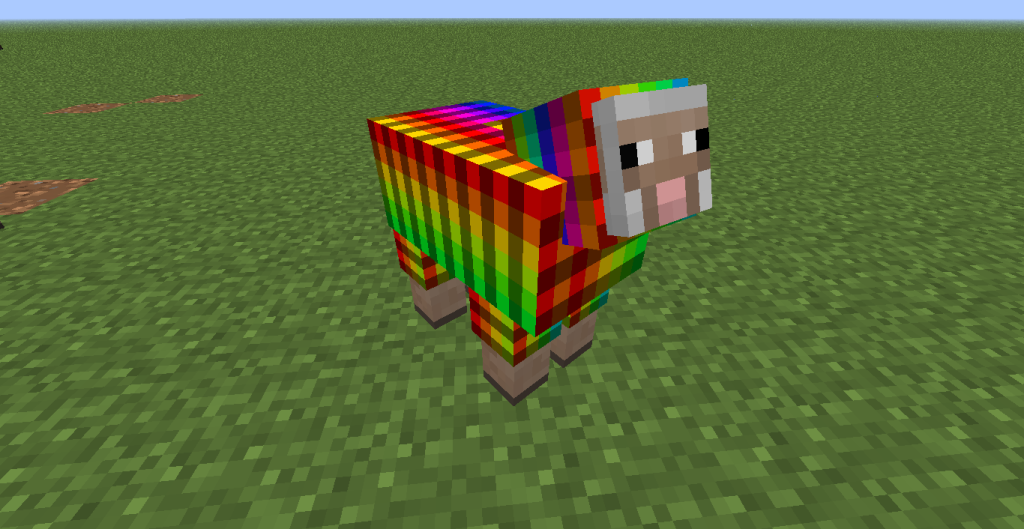 Steps To Make Rainbow Sheep In Minecraft
Check to see if you have all the essentials to begin.
Right-Click on the Anvil which will show up a UI Box.
In the UI, type "jeb_" (type in as it is because letters are case sensitive).
Then stock up your name tag and right-click on the sheep.
You will notice the sheep beginning to change color.
Also Read: 5 Best Minecraft Servers (2022)
You get a full spectrum of 16 colors to change, red being the original color.
The sheep won't be able to despawn as you have used the name tag.
Along with continually changing colors, the sheep will also make a "WOLOLO" sound.
In addition, the sheep will produce spiral-shaped orange particles.
You Might Like: Minecraft Best Combat Weapons (2022)
And Viola! You have created yourself a Rainbow Sheep. Use the above-mentioned steps to Make A Rainbow Sheep In Minecraft. Share your experience with us in the comments down below.
Happy Gaming! 🙂