Hello gamers and welcome back to another blog. In today's blog we will be telling you all about how to get General Radahn Armor Set in Elden Ring.
About Starscourge Radahn
General/ Starscourge Radahn is a Boss in Elden Ring. He is a demi-god type boss capable of massive damage. He can befound in Redmane Castle in the game. Defeating him is crucial for at least one ending of the game and to complete certain NPC questlines.
This boss is quite difficult and you have to be quite leveled up, to be precise it should be close to around level 100. The armor is difficult to get but let me tell you that it is something special.
Also Checkout: How To Get The Albinauric Mask In Elden Ring (Location)?
How To Get The Armor Set?
In order to find the armor you have to travel to the the Cathedral of Dragon Communion. Once there locate the teleporter and then take the steps and go all the way up and speak to MPC who will teleport you to where Radahn is.
Once spoken to the MPC and seen the cut scene then go through the church and fight Radahn. This is going to be something pretty crazy and make sure you are well equipped and ready. 
Also Read: Best Ways To Spend Runes In Elden Ring
When you have killed the boss then make sure to use his bonfire and teleport back to the RoundTable where you get the armor. In the Roundtable you have to find the little lady with the twin finger and then you will speak to her as she will have your armor ready and make your purchase.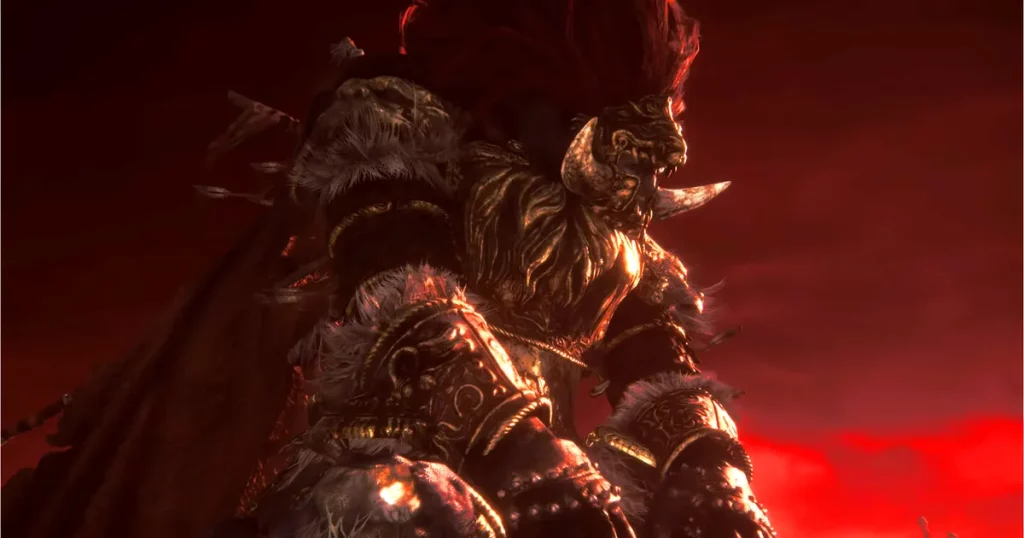 What Is In The Armor Set?
In the armor, you get the Radahn Spear, Radahn Redmane Helm, Fell Omen Cloak, Radahn's Lion Armor, and Radhan's Gauntlets. After you have purchased all the sets, the final avatar looks quite promising that it means something. The weight of the Helmet is pretty high also the chest piece is also coming at quite a high weight of 17.5. The Gauntlets are coming at 5.8 and the Greaves are coming at 10.8. So, make sure you have upgraded your character so that the weight of the armor does not bother the character. 
You Might Like: What To Do In Nokron Eternal City In Elden Ring?
So guys that was all about how you can get General Radahn Armor Set in Elden Ring. Also makes sure to comment below your feedback as it keeps us motivated to keep bringing gaming blogs for you guys. Until next time.
Happy Gaming! 🙂