Hello, gamers and welcome to another Elden Ring Blog. In today's blog, we will be discussing Talisman & Consumable For More Runes Boost in Elden Ring! So let's begin.
Talismans are items in the game that will give you a boost against enemies. This boost can be seen in the form of an increase in max equip load, charge attacks, damage reduction from critical hits, etc. Now it is every player's dream or goal to collect the items which give maximum Rune gain. Well, there is just the right type of item which you should be aiming for in the game and that is Golden Scarab and Gold Pickled Fowl Foot.
Also Checkout: How To Get General Radahn Armor Set In Elden Ring?
Here Is a Guide On How And Where To Find Them.
Golden Scarab
You need to look for the Abandoned Cave on the map. To reach here, you must travel to Caelid, especially Dragonbarrow. You can quickly travel to the Site of Grace Smoldering Wall and then continue east from there. You'll know you're on the correct path when you see some trees.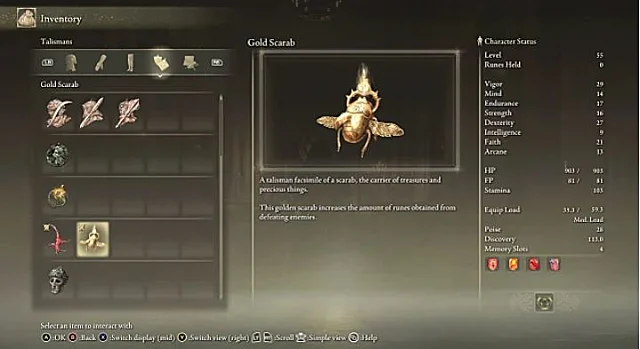 All that remains is for you to pass the tree and enter the Abandoned Cave. You should acquire this as a drop if you defeat the two Cleanrot Knight bosses in this location. Ensure to equip the Golden Scarab as a Talisman so you can utilize it at any time.
Also Read: How To Get The Albinauric Mask In Elden Ring (Location)?
Gold Pickled Fowl Foot
Players who would like to increase the effect of this Talisman can get the Gold-Pickled Fowl Foot which is a consumable that boosts Rune collection for a time. After using it, players will receive 30% more runes for around 3 minutes. Thankfully, the Gold-Pickled Fowl Foot can be found in several locales, including West Limgrave, Stormveil Castle, and Sealed Tunnel.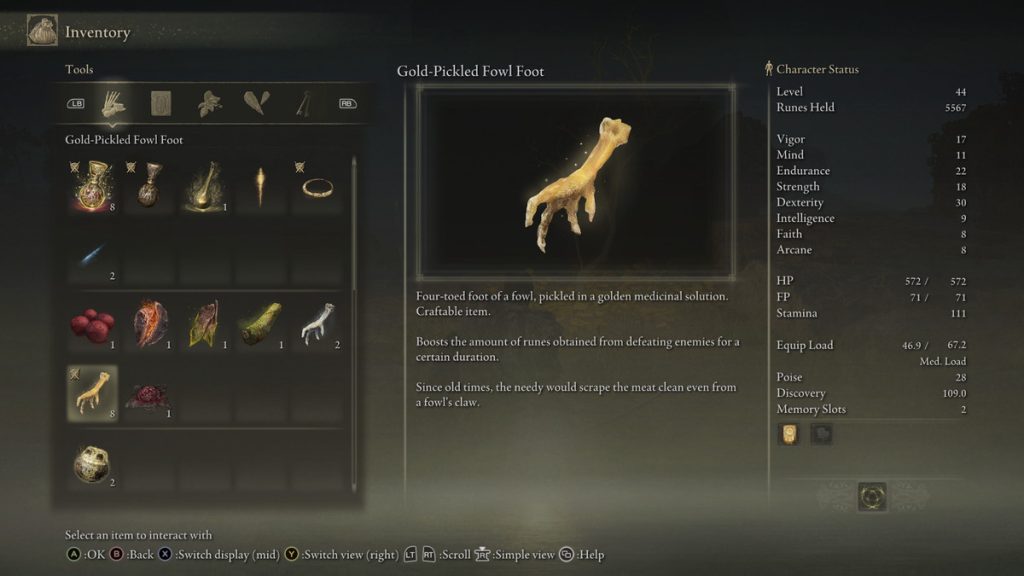 Patches also sell if you want to expedite the process. To make this item, you'll need the Missionary's Cookbook 2, 3 Rowa Fruits, 1 Four-Toed Fowl Foot, and 1 Gold Firefly, as well as the Missionary's Cookbook [2]. Rowa Fruits can be found across the Lands Between. Hunting down birds will yield the Four-Toed Fowl Foot. Go to a Minor Erdtree and search for waterways near it to find the Gold Firefly. You might be able to find it there.
You Might Like: Best Ways To Spend Runes In Elden Ring
So guys that were all for today's blog on how you can use Talismans & Consumables for more runes boost in Elden Ring. Make sure to comment your feedback as it keeps us motivated to write these interesting gaming blogs for you guys. Until next time, keep gaming!