Hey there, fellow gamers! Welcome back to another interesting and helpful read from the Elden Ring series. Today, we are discussing the best PvP weapons in Elden Ring that you should use in order to amp up your gameplay! So, let's begin.
Elden Ring, as we all are already aware, is an online multiplayer game that takes you into a unique world of your own. The game offers visually appealing scenarios along with the freedom to choose and design your very own avatar. Your character is the foundation of your game and Elden Ring offers the best choices along with the best upgrades to equip your built.
Along with character building, the game comes with great combats with bosses (read enemies) designed to give you a tough fight, making it harder for you to level up as the game progresses. That being said, if the NPCs are so challenging, imagine how difficult would it be to fight off PvP enemies. In order to eliminate PvP foes, you need the best of weapons, armors, and skills. So here we are to help you with the best PvP weapons in Elden Ring that you should use to get through smoothly.
Also Checkout: Talisman & Consumable For More Runes Boost In Elden Ring
List Of Best PvP Weapons In Elden Ring
1. Eclipse Shotel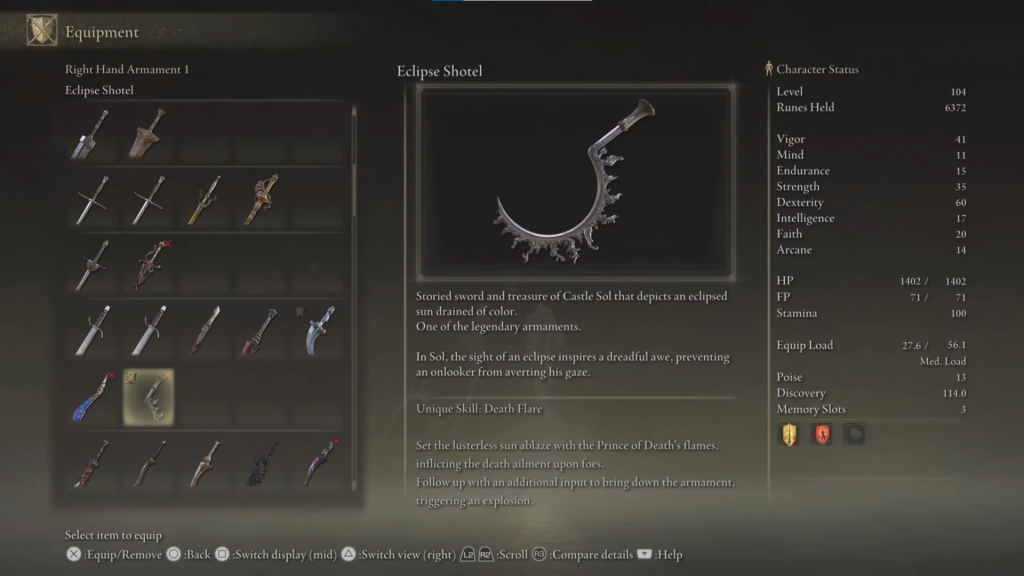 The Eclipse Shotel is a bent sword that may cause Death Blight. Death Blight is a status impact that, when used, instantly kills any Tarnished level enemy. This weapon is ideal for PvP in Elden Ring, making it the greatest weapon. Your objective is to strike as many hits as possible until the status effect is achieved, at which point the game ends. You can use some of the mentioned talismans and incantations to increase the impact.:
Run the Claw Talisman
Curved Sword Talisman
Marika's Soreseal
Radagon's Soreseal
Also Read: How To Get General Radahn Armor Set In Elden Ring?
2. Antspur Rapier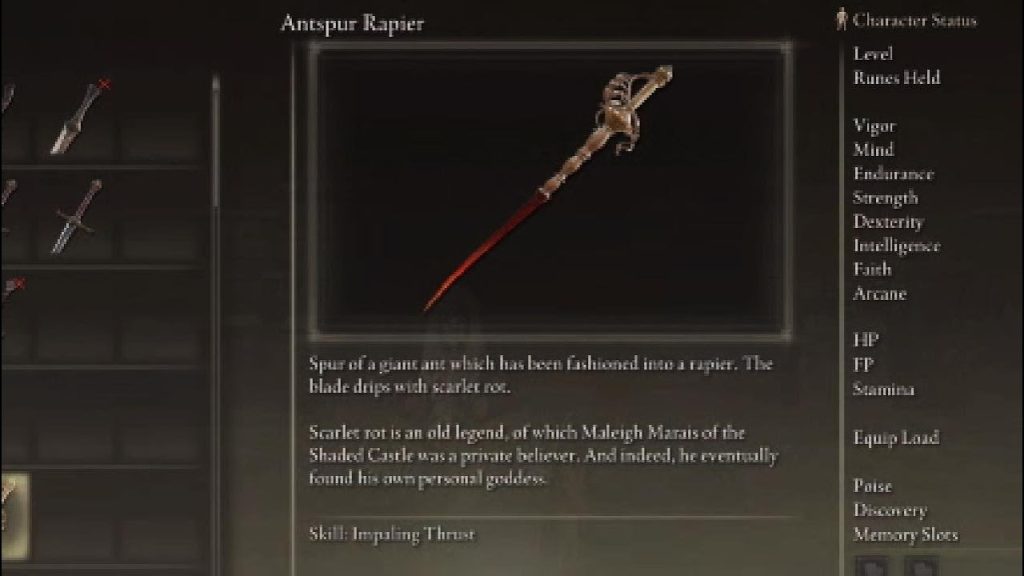 In Elden Ring, the Antspur Rapier is a Thrusting Weapon, although that isn't why it's on this list. The Antspur Rapier is the only weapon in Elden Ring that can have the Sepukku Ashes of War and possesses natural Scarlet Rot. Set the Weapon's affinity to Poison and you'll be equipped to handle three different status ailments with a single hit. Set Cold affinity with another Antspur Rapier equipped with the Chilling Mist Ashes of War.
You Might Like: How To Get The Albinauric Mask In Elden Ring (Location)?
3. Rivers of Blood
One of, if not the finest, status circumstances in the game is Bleed. Get a few blows on your opponent and watch its health dwindle in a matter of seconds. If the adversary isn't attentive, the Ashes of War on the Rivers of Blood will ensure a bleed proc. It'll destroy your adversaries when combined with Talismans like Lord Of Blood's Exultation, Winged Sword Insignia, Shard Of Alexander, and Rotten Winged Sword Insignia.
Also Checkout: Best Ways To Spend Runes In Elden Ring
Using these PvP weapons will help you in multiple ways to boost your strength and skills in terms of stats. Some other addons that would prove to be an absolute boon are the Lord Of Blood's Exultation, Kindred Of Rot's Exultation, Shard Of Alexander, & Rotten Winged Sword Insignia.
And that was all about the best PvP weapons in Elden Ring to help you finish off your non-NPC foes in the game. Hope you found this read useful. Share your PvP combat experience with us in the comments down below. Until next time.
Happy Gaming! 🙂