Hey, Gamers! What's up! Welcome back to another interesting Elden Ring article. Today, we are discussing What to do in Forge of The Giants in Elden Ring. As we all know that Elden Ring is a vast and worldwide open area for players to explore. After giving your sweat and blood, you'll be able to reach your target destination, Giants, Mountaintop. This place is covered with snow, there'll be other dangerous beasts and frozen solid huge past enemies. When you have explored and conquered the region completely, you can go and explore the Forge of the Giants. But the question is what to do in there? 
Also Checkout: Where To Activate Rykard's Great Rune In Elden Ring?
Because as per our knowledge there are no quests to complete or any bosses to compete with. There is nothing special to collect like objects or runes. That is why we are here for you with a compiled guide. Let's explore!
What To Do In Forge Of The Giants:
Once you have reached the end of the area, you will have to defeat a boss called the Fire Giant. The Fire Giant has two phases and a large number of HP. After you have won only then you can take a trip to the Forge of the Giants. 
Location: Within a deep cauldron, The highest point of the flame summit, Mountaintops of the giants. 
Also Read: Where To Buy Furlcalling Finger Remedy In Elden Ring?
As you keep on going through the Flame Peak, you will have to be extremely careful once you reach the cauldron by crossing the frozen chain bridge. Because in the middle, there's a burning magma. While exploring the area, do not get down otherwise you will die instantly. For the Site of Lost Grace, keep on going in the left direction. Once you reach the "Save point" and rest here, Talk to Melina. Some of the players might not get the same option of talking to Melina which is because of the Frenzied Flame(equipped).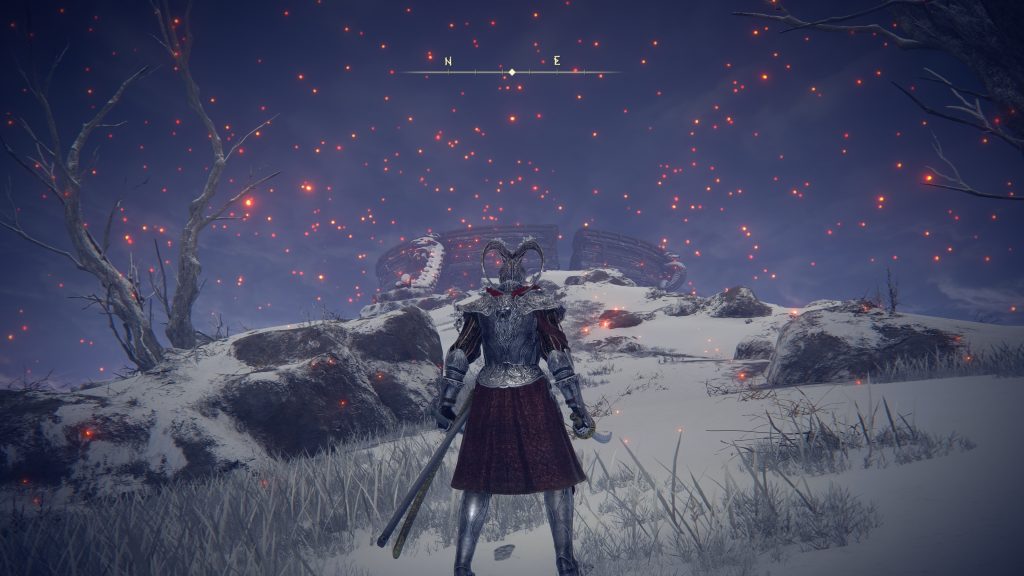 Experience With The Boss Melina
Those who get the option of talking to Melina, will be asked a simple question "If you are ready to commit the cardinal sin". Now, In order for a cutscene, you will have to choose "I am ready". So basically there will be two options that you can choose from, one is "I am ready" and the second one is "I will like to wait". If you have selected the option "I am ready", You will be teleported to the area called Crumbling Azula, when the Melina is featured after the end of the scene. 
You Might Like: Highest Poise Armor Set In Elden Ring!
For those who have got no option of talking to Melina, they can listen to the sounds of Flame, In this way, they will also be teleported to the same area called Crumbling Azula. This area is not free of enemies but full of dragons, big twisters, and enemies to keep you in check. So think before you select the options while talking to Melina. 
One more important thing, if you're not feeling confident enough or not ready to explore the Crumbing Azula. You can select the other option while speaking to Melina. Explore the other areas for runes and come back and connect with Melina once you feel you are strong enough. 
Also Checkout: High Defense Armor & Alternatives In Elden Ring!
That's all from our side folks on What To Do In Forge of The Giants in Elden Ring! Stay tuned and don't forget to share your views in the comment box. As you are an Elden Ring freak, do check these relevant articles also.
Happy Gaming! 🙂