Hey there, fellow gamers! We are back with another Elden Ring article. In this blog, we are discussing the Highest Poise Armor Set in Elden Ring along with some of its alternatives. Poise is a much-needed quality when it comes to weaponry in the game and hence, most players look for armor with the most poise. It is a form of secret statistic in the game that determines how many strikes you can absorb before becoming stunned. Consequently, you can understand why it is essential that the greater it is, the more hits you can take. And what better way to expand the number than with superior armor? In this guide, we will examine the Elden Ring armor with the highest poise and its alternatives.
Also Checkout: High Defense Armor & Alternatives In Elden Ring!
Armors In Elden Ring
In Elden Ring, Armors are defensive objects worn by the player character that give protections, resistances, and various extra benefits against damage and status effects, as well as impacting statistics such as carry load and poise. Helms, Chest Armor, Gauntlets, and Leg Armor are categories of armor in Elden Ring. If all pieces are from the same set, there is no additional boost. This allows the player to freely customize their armor without regard for fixed benefits. Numerous pieces of Armor have Special Effects.
Also Read: Best Curved Swords In Elden Ring!
When selecting armor to wear in Elden Ring, you should normally choose pieces or sets that provide an optimal combination of protection and weight. You want your armor to lessen damage and give you as much poise (the stat that governs how well you resist being interrupted while fighting) as possible, but you should also avoid armor that makes your dodge rolls slow and useless. This occurs when carrying a Heavy Load. You may check the weight of your load, as well as the weight, poise, and damage resistances of each piece of armor you've earned on your adventure, under the inventory menu of Elden Ring.
You Might Like: Where To Find Gold Firefly Location In Elden Ring?
Armor With The Highest Poise In Elden Ring:
The Bull-Goat Armor Set has the most poise of any armor and set in the game. It is also the game's heaviest armor set. These are its statistics:
Poise: 100
Combined Weight: 63
Strike: 44.6
Slash: 40.2
Pierce: 40.2
Magic: 28.9
Fire: 29.4
Lightning: 31
Holy: 27.9
Also Checkout: Gelmir Hero's Grave In Elden Ring Walkthrough!
This set of armor can be obtained by defeating Great Horned Tragoth. To accomplish this, you must follow Patches' questline. Check out our comprehensive guide on how to obtain the Bull-Goat armor set for more information.
The Bull-Talisman Goat can be used to further strengthen your poise. Use this talisman with the aforementioned armor combination to obtain the highest poise in the game. As stated previously, this armor set is the heaviest in the game, so you may wish to select a lighter alternative to obtain high poise.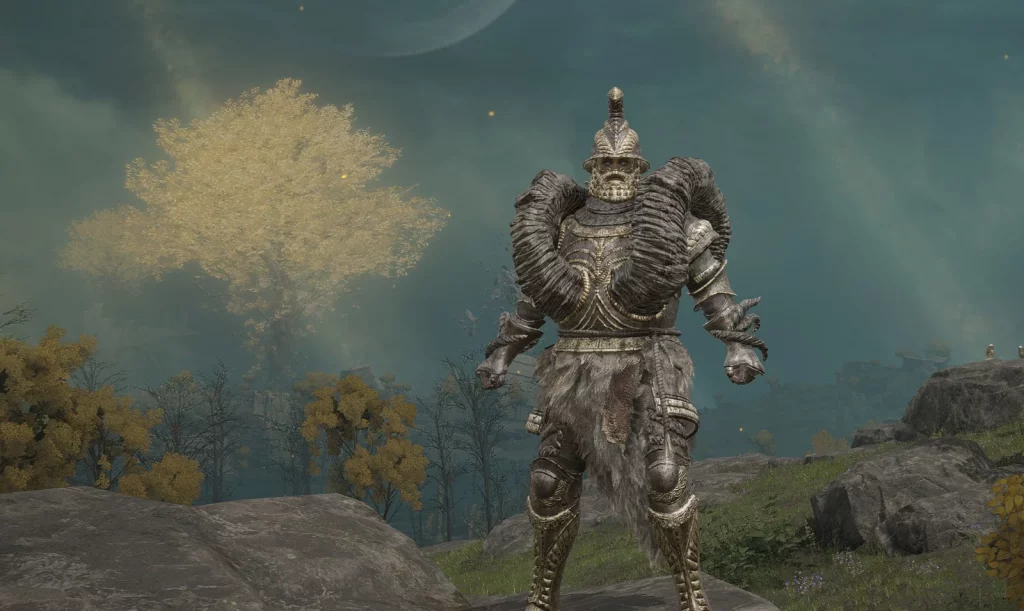 Also Checkout: How To Duel In Elden Ring (Etiquette Guide)?
Best Alternative Armor to Bull-Goat Set:
These are some of the greatest alternatives to the Bull-Goat Armor set that has good poise but are lighter.
1. Omen Set
Poise: 86
Combined Weight: 55.0
2. Fire Prelate Set
Poise: 86
Combined Weight: 58.8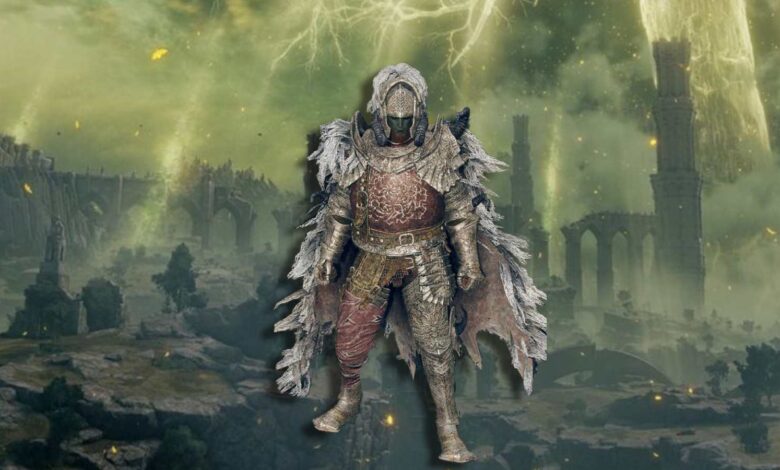 3. Veteran's Set
Poise: 79
Combined Weight: 45
4. Lionel's Set
Poise: 79
Combined Weight: 50.7
Also Read: How To Get White Mask In Elden Ring?
5. Banished Knight Set
Poise: 60
Combined Weight: 41.6
6. Beast Champion Set
Poise: 60
Combined Weight: 41.6
7. General Radahn Set
Poise: 60
Combined Weight: 41.6
Also Read: How To Get General Radahn Armor Set In Elden Ring?
8. Tree Sentinel Set
Poise: 60
Combined Weight: 45
You Might Like: Which Armor Has The Highest Stats In Elden Ring?
And so, that was all the information you would want to know of for choosing the best armor. We hope you found this article on Highest Poise Armor Set in Elden Ring useful. Share your suggestions with us in the comments down below. Until next time.
Happy Gaming! 🙂