Hello, gamers and welcome back to another blog, in today's blog we are discussing How to Get Primogems in Genshin Impact fast!! So let's begin.
What Are Primogems?
Primogems are the game's premium currency. Primogems are used for a lot of different things like summoning which is one of the main things why players care about them so much. The other thing is that you can use them to refresh your resins. There are thousands of things which you can do and get free gems.
Ways Of Getting Primogems In Genshin Impact?
1. 100% Achievement
Now a lot of players tend to forget or they don't prefer visiting their achievements. But on completing all the achievements to 100% you can unlock gems. So make sure you complete your achievements sections as they will get you a lot of Primogems.
Also Checkout: Best Characters For Spiral Abyss In Genshin Impact
2. Chest
The other way of getting the Primogems is chest, chest gives you an insane amount of Primogems as compared to any other. You will be able to locate these chests on the interactive map or you can either go around the world and explore it for yourself as it will increase your XRP. So you have to decide on that and as told earlier chest will give you great amounts of Primogems. Another great fact about the chest is that once you have opened a chest and collected your Primogems the chest will reset and you can collect more the next day at the same location.
Also Read: Best Characters & Teams For Exploration In Genshin Impact!
3. Leveling Up
The other way of getting the Primogems in the game is by leveling up. As you build your progress in the game you will be rewarded with Primogems on leveling up. You won't get it on every level up. For eg you got it on level 4 then you will get it on level 12 and so on. But you will get them for sure. So make sure you keep leveling up.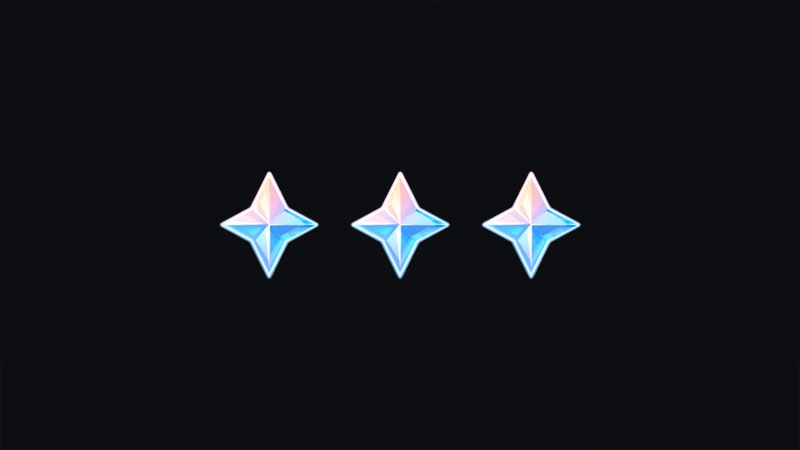 4. Daily Missions
Daily missions are also a good source of getting Primogems so make sure that you are not missing on them either. On completing challenges on the floors you will get 100 Primogems per 3 stars. This can be seen by clicking on the floor tile. You can get a total of 300 Primogems on completing one floor with 9 stars. So those were all the major ways of getting Primogems but there are still some other ways in which you can get a few Primogems. Whenever you level up your statues of seven or feed the Anamculios or Jaculous you will get Primogems for that. 
If we get a new region and if it gets the new Oculus you would be able to do it then as well but as far as things that you can get and grind pretty easily are achievements, make sure that you are doing the abyss, also make sure that you are completing all your quests. Quests always give you Primogems let it be a side quest or story quest just make sure you are doing them. 
You Might Like: How To Get Unbanned In Genshin Impact?
So guys that was all the possible ways you can Get Primogems in Genshin Impact. Make sure to comment your feedback as it keeps us motivated to bring gaming blogs for you guys.
Happy Gaming! 🙂