Hey there, fellow gamers! Welcome back to another interesting read from the Elden Ring series. Today, we are discussing How to get the Jar Cannon in Elden Ring? The "Jar Cannon". Today we are going to explore this term that how you can get it and what you can do with it. In Elden Ring, you can get a variety of weapons but only we can tell you which one is the best! Jar Cannon can break the enemy defenses and not only that it can also damage them. Let's dig deep into it and see how to get it. The Jar Cannon! Once you are at Volcano Cave and killed Queen Margot, you can easily make the Jar Cannon yours. You need to get into this route to reach the Volcano Cave.
How To Get To The Volcano Cave?
Firstly, Get to the way of Mount Gelmir. It resided in the Altus Plateau and Liurnia of Lakes, to the west and north respectively. Then, you will have to choose between two and the first way is to take the Grand Life of Dectus and the other one is from the Ruin Strewn Prercpice.
Also Checkout: 
How To Make Spells Stronger In Elden Ring?
If you don't want to have a battle with a boss called "Magma Wyrm" which is an optional boss, then don't go from the latter route. Now you have reached the campsite of Mount Gelmir. You need to climb the ladders by going in the west direction. Keep on climbing the ladder to the left till you get to the top of the hill.
As you are on the top of the hill. Don't forget one important thing! That is the Volcano Cave. It will be on your left side. Keep going forward in the north direction. When you keep moving forward, it is obvious that there will a lot of enemies in the name of Demi-human. There is going to be a Site of Grace near the entrance.
Also Read: How To Get Oleg's Spirit Summon In Elden Ring?
Site of Grace is meant to take your time and have some rest. When you get into the cave, just proceed in the left direction. As I have mentioned earlier that there will be a number of Demihuman that you will have to encounter. You do not have to deal with them, ignore them and proceed further in your game. Such Demi-human, you will see near the Fog door also called "Chieftain". Now we are almost there to the room of Queen Margot. She will be waiting for you to fight. Kill her and get your 11000 Runes along with the "Jar Cannon".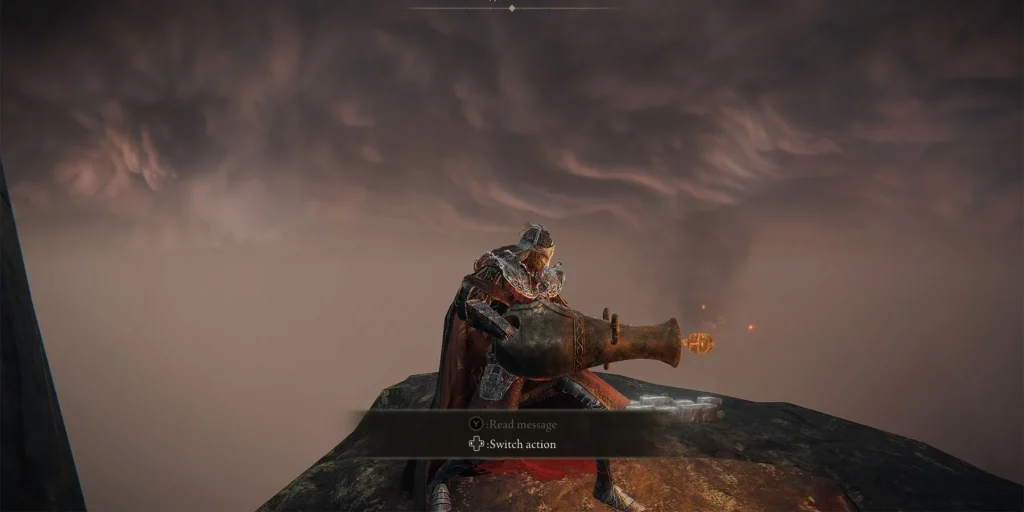 Stats Of The Jar Cannon?
Weight of Jar Cannon: 15.0
Strength: 23
Dexterity: 12
Greatbolt: Any type 
By default skill: Kick (Enemies that are targeted) 
Physical Damage: 672 
Most useful: Large group and long-range combats but be careful while choosing it for any other ranged combats such as closed ones. It can be risky because of weight and speed.
Boosting and enchanting are not possible. 
Upgrade: Somber Smithing Stones 
You Might Like: How To Cure Madness In Elden Ring?
That's all folks from our side on How to Make Jar Cannon yours in Elden Ring. Don't forget to check out our other guides related to the game. Let us know your feedback in the comments. Until then keep on playing and kill all those bad enemies!
Happy Gaming! 🙂