Hello guys and welcome back to another interesting blog about Elden Ring, a crazy role-playing action-filled game by FromSoftware. The most interesting fact about this game is that it is created in collaboration with George RR Martin, the king of the fantasy world. Today, we are discussing how you can make your avatar as Kanye West in Elden Ring.
Elden Ring comes with a huge room for customizations. You can create your avatar, skills and surroundings in your own preferred way. People have been going crazy over the unique choices of avatars. Your avatar could be a split image of yourself or someone you are inspired by.
Also Checkout: How To Duplicate Remembrance In Elden Ring?
One such crazy character came into being when YouTuber El Stinko tweaked the customizations in a way to create Chicago hip hop artist Kanye West in Elden Ring. He might be surrounded by numerous controversies but the gaming community went nuts seeing him in the game hoping to conquer the next boss. It's undoubted that it took a lot of thinking to create this dreamy character, while everyone is still trying something cool to suit their personality. Although the YouTuber was able to create this avatar with much struggle finding the perfect pieces to fit, you don't have to go through it all. Yes, guys, El Stinko gave a guide for you saving the trouble.
Also Read: How To Get Rold Route In Elden Ring?
Face Template-
Bone structure: 4
Form emphasis: 65
Apparent age: 100
Facial Aesthetic: 85
Facial Balance-
Nose Size: 148
Nose/Forehead Ratio: 100
Face Protrusion: 140
Vert. Face Ratio: 80
Facial Feature Slant: 255
Horiz. Face Ratio: 225
You might like: How To Get All Bows In Elden Ring?
Forehead/Glabella-
Forehead Depth: 0
Forehead Protrusion: 100
Nose Bridge Height: 0
Bridge Protrusion 1: 0
Bridge Protrusion 2: 127
Nose Bridge Width: 100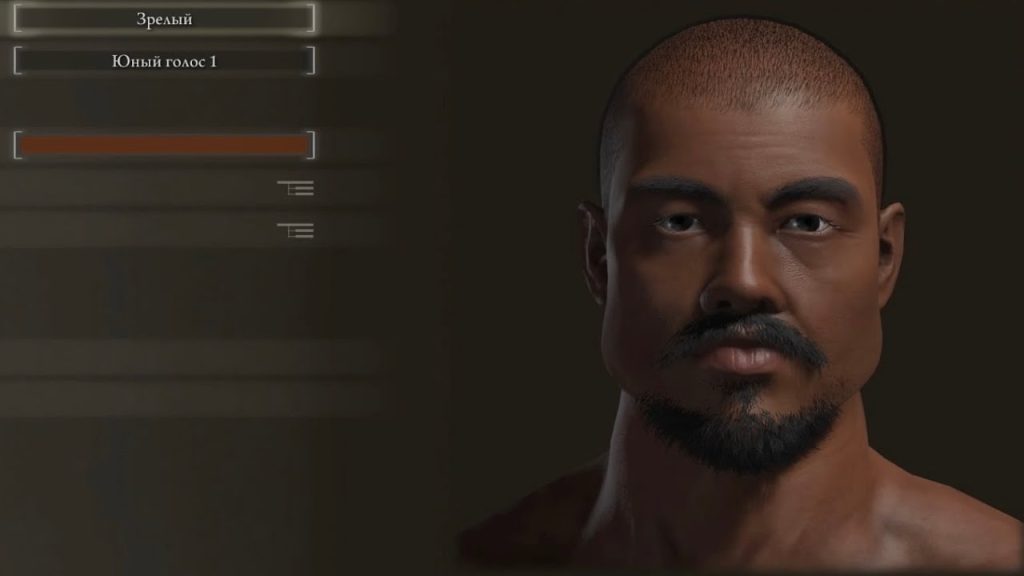 Brow Ridge-
Brow Ridge Height: 165
Inner Brow Ridge: 205
Outer brow Ridge: 215
Eyes-
Eye Position: 110
Size: 105
Eye Slant: 20
Eye Spacing: 100
Nose Ridge-
Nose Ridge Depth: 255
Length: 90
Nose Position: 118
Nose Tip Height: 0
Protrusion: 45
Nose Height: 100
Nose Slant: 150
Also Checkout: How To Get & Use Dragon Breath In Elden Ring?
Nostrils-
Nostril slant: 128
Size: 135
Nostril Width: 245
Cheeks-
Cheekbone Height: 205
Depth: 80
Cheekbone Width: 155
Cheekbone Protrusion: 205
Cheeks: 225
Also Checkout: Dragonkin Soldier Of Nokstella Location Guide In Elden Ring
Lips-
Lip shape: 175
Mouth Expression: 225
Lip Fullness: 75 Lip Size: 80
Protrusion: 115
Lip Thickness: 165
Mouth-
Mouth Protrusion: 105
Slant: 90
Occlusion: 80
Mouth position: 255
Mouth Width: 88
Mouth-Chin Distance: 110
Also Read: How To Get Alexander Unstuck & Free Him In Elden Ring?
Chin-
Chin Tip Position: 255
Length: 90
Chin Protrusion: 145
Chin Depth: 108
Size: 80
Chin Height: 68
Chin Width: 78
Jaw-
Jaw Protrusion: 205
Width: 255
Lower Jaw: 225
Jaw Contour: 205
You might like: How to Beat Alecto Black Knife Ringleader In Elden Ring?
So guys, you finally have the codes to create your own Ye or Kanye West in Elden Ring. Add skills too, and let your inner rapper kick some bosses in the game. I hope this blog has been helpful to you. See you guys next time.
Happy Gaming! 🙂