Hey there, fellow gamers! Welcome to an intriguing article on the very famous Elden Ring. Today, we are discussing How to play Elden Ring with Friends & summon with multiplayer items?
Choosing the best class in Elden Ring is tedious as it varies significantly depending on your objectives. Different classes excel at different abilities. The choice of your class will serve as the basis for your character especially if you have a particular image in mind. Whether it fits the weapons or even the attributes you'll be focused on what matters and, ultimately, it is a difficult choice.
However, keep in mind that whichever option you choose does not define what your character is capable of. Each class is capable of using all weapons, items, and abilities provided that their stats are leveled appropriately.
Click Here To Play Elden Ring On STEAM!
HOW TO PLAY ELDEN RING WITH FRIENDS?
When you join Elden Ring, you are automatically connected to the game's servers. These servers act as gateways to the games of other players. If you choose to play offline, navigate to System > Network and select Launch Setting > Play Offline. (The default is to play online.)
SUMMONING, PARTICIPATING IN PVP, AND ASSOCIATING WITH FRIENDS
In order to play Elden Ring with friends, you can use an item called the Furi-Calling Finger Remedy to summon other players into your realm. This activates nearby Summoning Signs on the ground, with which you can interact. Summoning Signs show that another player has expressed an interest in being called to another globe.
The color of a Summoning Sign shows whether a player wishes to play cooperatively or in a PvP environment. A yellow sign denotes cooperative play, whereas a red sign indicates that the player wishes to combat you.
If you do not have access to a Furi-Calling Finger Remedy, you may seek out a Martyr Effigy. These are little statues of a man with his arms raised to the heavens, a nice nod to Solaire's jovial participation in the original Dark Souls.
These are frequently found near boss or Legacy Dungeon entrances. When you interact with them, you'll learn about nearby summoning signals.
Also Checkout: Elden Ring Stands at the Highest Score of 97!
If you wish to buddy up with a friend, you must utilize the password system. To access it, navigate to the main menu screen's 'Multiplayer' tab. There, you'll be able to generate a password to share with the individual with whom you wish to play.
Ascertain that the password is sufficiently unique to avoid matching with random players! Both you and your friend should guarantee that your games use the exact same password. Then, using a 'Host of Fingers,' you'll need to summon your potential spouse into your game.
What are the finest Elden Ring beginner classes?
As previously stated, no single class will define what your character may equip, use, or cast in the long run – but some will grant you faster access to specific attributes if you prioritize certain playstyles. In short, there is no 'worst' class selection here – but there is a handful that we would say are superior.
If you're unsure where to begin, the Vagabond is an excellent all-around pick, with a balanced stat distribution and an adequate starting weapon and armor set that will enable you to survive a few optional early dungeons and forays into the open world.
If you're primarily into combat, the Warrior is an excellent choice for one reason: a high Dexterity stat. This enables you to equip a greater variety of weaponry from the start.
Also Read: Elden Ring: Encountered Few Issues!
Bear in mind that regardless of which class you choose, our initial recommendation – the Twinblade – is off-limits to all due to its prerequisites, but the Warrior is only two Dex points away from achieving it – saving you from having to level as much to equip it.
If you wish to use magic – the safest method of battle – an Astrologer is mandatory. This is the only viable sorcery-wielding class out of the gate, and given the scarcity of staff at the start of the game, choosing this class solely for these reasons is a sensible decision.
Finally, the Wretch stands out. This appears to be a joke class – with no armor and only a Club for protection – but with ten stats across the board and a higher starting level than the other classes, this is actually a decent starting point.
Of course, this leaves you far less protected as compared to the other classes – but it also puts you in a better position as you'll quickly acquire armor and superior weaponry.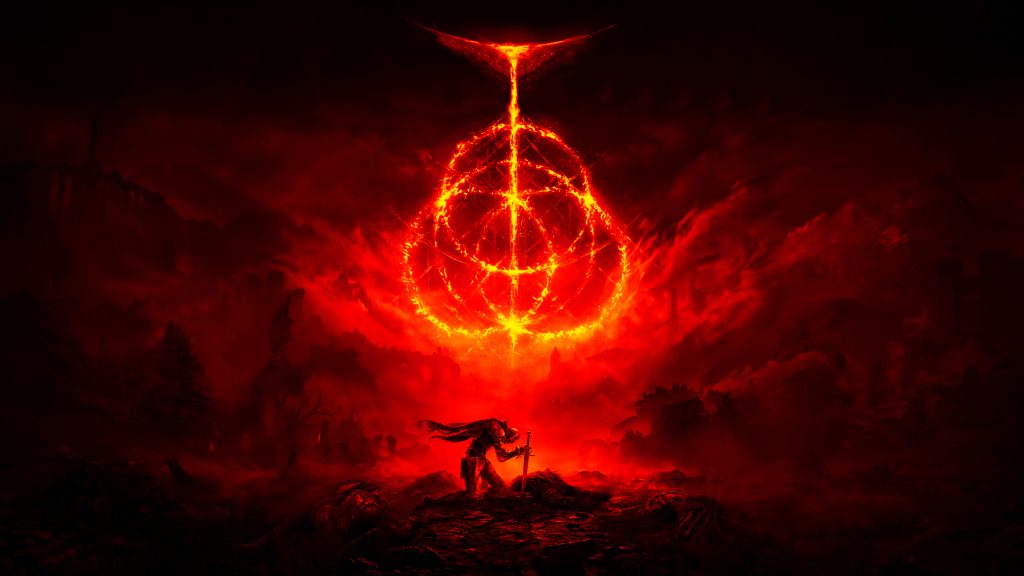 How to Survive Invasions of the Elden Ring?
To begin, you can be invaded by another player only if your game is in online mode. If you do not wish to be invaded and do not intend to play cooperatively with your pals, ensure that your game is set to offline mode.
To do so, navigate to System>Network>Launch Settings>Play Offline and select "Play Offline." This setting is changeable at any moment, so if you decide later in your Elden Ring journey that you desire some PvP action, you may quickly enable the function.
Once you've determined that it's acceptable for you to be invaded by other players, there is only one effective way to stop them: kill the invader. You can either confront your adversary directly in a duel of skill or make use of the environment. However, keep in mind that invaders cannot be aggroed by your game's foes, thus it is up to you to defeat them.
Hope you found this article on how to play Elden Ring with friends informative and useful. Share your gaming experience with us in the comments down below.
Happy Gaming! 🙂