Hello, fellow gamers and welcome back to another blog. Today's blog will be about Roblox Ninja Troop Tycoon Codes. Roblox is an online gaming platform that is loved by not just the players for all the amazing games it offers but also as a grand stage for various developers to showcase their work. It offers unmatched creativity with a huge room for customization. This special feature makes it user-friendly and honestly, loved by all. As we all know that Roblox is a very popular game among the youth and there are many hacks and codes available for the game given its popularity in the market. 
Also Checkout: Roblox Ninja Star Simulator Codes!
About Roblox Ninja Troop Tycoon
Roblox Ninja Troop Tycoon is inspired by Naruto, Naruto Shippuden, and Boruto amine. The interesting factor is that this mode offers 2 currencies. One is for cash and the other is for Ryo. The role of the game is to develop your avatar, earn money, and take control of the best gym on the server. You have the role of earning money if you switch to tycoon mode. Once you switch the mode in a few clicks, you can upgrade your avatar with the cash earned. You can utilize weapons from shops this way.
Also Read: Is Roblox Shutting Down?
Let's move on to the Roblox Ninja Troop Tycoon Codes. So in order to access the area where you will be actually putting the codes is very simple.
Just press on the settings button and you can find CODE written there.
Below that, you have to fill in the code and click on enter.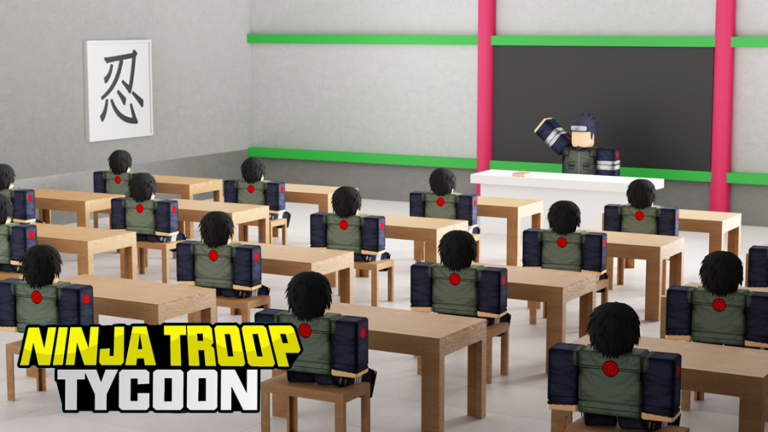 List Of Roblox Ninja Troop Tycoon Codes:
The first code is – 1500likes (This will get you a bunch of cash.)
The second code is – 1000likes
The third code is – RELEASE
The fourth code is – MfcraftGames
You might like: All About Roblox Bacon Hair!
Make sure to enter codes exactly as given to avoid any errors. These are some Roblox Ninja Troop Tycoon Codes that are working as off now but they might not work in the future, as these are time-specific. So, use them before they go waste and level up your game.
Also Read: Cheapest Limited in Roblox!
That was all for today's blog and if you guys liked it. Please make sure to comment down below as your feedback keeps us motivated to bring more gaming blogs like these. Until next time.
Happy Gaming! 🙂