Hey there, fellow gamers! We are here with another informative and helpful blog from the very popular Elden Ring series. Today, we are discussing how you can negate fire damage in Elden Ring. You encounter various unique and powerful enemies or bosses while playing Elden Ring. In order to beat them, having some kind of additional powerup surely helps you move forward swiftly. One such element that you can benefit from is fire. However, the same element can be used against you in combat situations. Hence, it is crucial that you know how you can dodge fire damage in Elden Ring.
Also Checkout: How To Get OP Early In Elden Ring?
Best Ways To Negate Fire Damage
In order to dodge fire damage while playing Elden Ring there are two best ways that you can do so:
Raising your Vigor level
Making use of Talismans
Also Read: Best Sword Tier List In Elden Ring
1. Increasing Your Vigor To Negate Fire Damage In Elden Ring
You can increase your energy or vigor level manifolds in the game at the Site of Grace by spending runes. Increasing the Vigor stat helps your character gain strength and immunity which directly affects your ability to resist fire and poison damage. The following steps will help:
Go to any Site of Grace and take some rest.
Now, choose "level-up".
Then, increase your Vigor stat.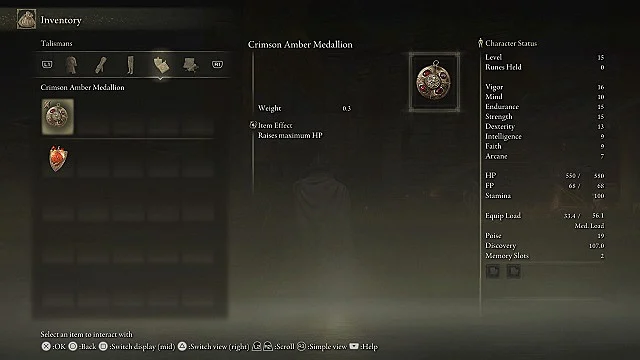 2. Using Talismans
There are three different talismans that can be used to negate fire damage in Elden Ring:
Flamedrake Talisman
In order to get the Flamedrake Talisman, you first have to eliminate Beastman of Farum Azula and after doing so, you will be rewarded with the Talisman. The whereabouts of the Beastman are the Groveside Cave and Dragonbarrow Cave.
You might like: How To Open Hidden Paths In Elden Ring?
Immunizing Horn Charm
Immunizing Horn Charm Talisman can be discovered at the Ainsel River lying on a corpse in an ant nest. This Talisman will help you gain a significant amount of immunity to dodge fire damage.
Mottled Necklace
Mottled Necklace Talisman can be found in the ruined bridge that leads to Nokron, Eternal City. This talisman helps your character gain immunity to dodge damage.
Also Checkout: When Should You Stop Leveling In Elden Ring?
So, that was all the information that you need to have in order to negate fire damage in Elden Ring. Use the above-mentioned ways and show those enemies who the boss is! Share your feedback with us in the comments down below.
Happy Gaming! 🙂