Hey there, fellow gamers! Welcome back to another fun and interesting article from the Elden Ring series. Today, we are discussing How To Open Hidden Paths In Elden Ring. Keep reading to know about it all.
Illusory Walls in Elden Rings include secret passageways that lead to more rooms or prizes. The Elden Ring is densely fortified by Illusory Walls. Because they are not readily apparent, discovering them might be challenging. You may walk by one for an extended period of time before understanding it is an illusion wall. Continue reading to discover how to overcome these hidden barriers, where to look for them, and much more!
Also Checkout: When Should You Stop Leveling In Elden Ring?
Where Can I Locate Illusory Walls?
Elden Ring contains several locations with illusory or undetectable boundaries.
The game's first phantom wall is found in the Academy of Raya Lucaria. It appears to be a bookshelf, but it leads to a room containing the Comet Sorcery spell.
Additionally, illusory walls can be found at The Sage's Cave, which is located above the Ruin-Strewn Precipice in the Liurnia of The Lakes area. There is an imaginary wall at the route leading beyond the campfire and another further along.
The wall separating the two bazaars is also an imagined wall.
Additionally, there are two false walls in the midst of the waterfall, each with two chests.
The Road's End Dungeon contains a total of four Illusory Walls, three of which form a passage to the boss.
Also Read: How To Beat Valiant Gargoyle In Elden Ring?
The first wall is just across from the first flight of steps. This results in the encounter with an Impish Golem, as well as a Ghost Glovewort and a Rune Arc.
Follow this wall's passage into the tiny door and hallway to obtain a Root Resin. This brief segment conceals the second wall, which lies directly ahead of the corpse.
This room conceals the third wall. At the conclusion, hit the wall to expose a room leading to the boss area.
For the fourth wall, we'll need to return to the enormous room that houses the first Illusory Wall. Descend the second flight of steps and proceed down the hall. Take caution not to fall for the trap!
You might like: Where To Buy Arrows In Elden Ring?
At the conclusion, strike the wall to reveal the final hidden room, which contains Grave Gloveworts, a Human Bone Shard, a Watchdog's Staff, and Raya Lucaria Soldier Ashes.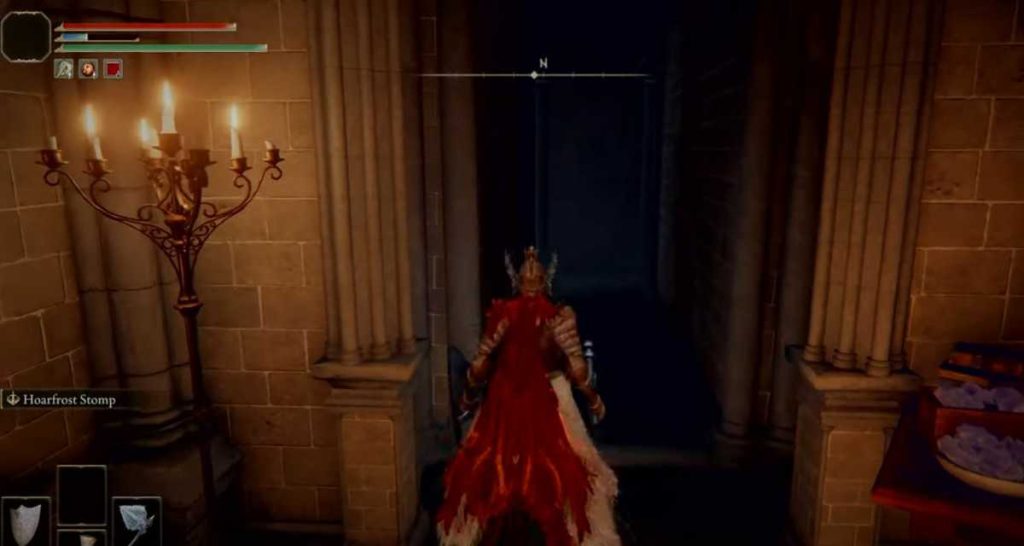 How to Unlock Elden Ring's Hidden Paths?
You desire an Illusory wall, alternatively referred to as a Hidden wall, but you cannot see it. It is up to the players to strike this wall once or twice with their weapons. When it snaps, a new path to a hidden spot will become visible. Additionally, you can roll it into a wall to demolish it.
Also Checkout: Samurai Class In Elden Ring Complete Guide 
How to Determine Which Walls Can Be Breached?
You may be unable to locate and open hidden walls in Elden Ring. They do not appear in a way that would attract your notice. If you're a gamer who becomes thrilled about the appearance of a wall, attack it (or multiple). If there is no way ahead in the region, attempt to strike the walls to reveal a hidden path.
Utilizing a sort of magic known as the 'Law of Regression' can also assist you in identifying these hidden barriers because it repairs "negative states" and "elucidates mimicry in all of its manifestations." If you play online, you can discover hidden walls.
Also Read: Elden Ring Sewer Gaol Location Guide
So, that was all you needed to know about How To Open Hidden Paths In Elden Ring. Hope you found this article useful. Share your feedback and suggestions with us in the comments down below. Until next time.
Happy Gaming! 🙂