Hello guys! Welcome back to yet another exciting gaming blog about our favorite game-Elden Ring. Today, we are discussing which is the Highest Stats Armor Set in Elden Ring. This fascinating game is developed around the imagination of fantasy king George RR Martin. Elden Ring is one of the most popular open-world role-playing action-filled games among the gaming community.
Elden Ring is a game of adventure, exploration, and survival. One of the key features of the game is combat. A Combat so surreal, it is sure to send some chills down your spine. Not only does it gives you a thrill of existence but also earns you rewards and levels you up in the game.
Also Checkout: What To Do In Liurnia Of Lakes In Elden Ring?
For such combats, Elden Ring has a large number of enemies, including bosses, players, and hostile creatures. Some are quite easy to overcome, while others appear to take a lifetime. As a response, to be ready for everything, you'll need the Best Weapons & Gear. Weapons are the need of the hour, and the game's variety ensures that there is plenty to choose from. Armor, on the other hand, is not like that. Armor is crucial since it shields you against a variety of attacks, and spells. But, how do you know which armor is the best to ensure your victory? Let me tell you!
Also Read: How To Drop Weapons, Items And Trade In Elden Ring?
Armor With The Highest Stats
A variety of armors come with a variety of stats. The Bull-Goat is one of Elden Ring's biggest and most intimidating armor, ideal for players who want to keep on standing through tough battles. Tarnished will likely move slower than usual as a result of it, but the barter is well worth it for anyone who can master its hefty weight.
You Might Like: How To Destroy The Chariot Enemies In Elden Ring?
Heavy resistances, 100 Poise, and excellent defensive characteristics are all included in this armor set. It's undoubtedly one of Elden Ring's best armor sets for those seeking more damage resistance. It has two gigantic protruding horns that protrude from the body, in addition to its excellent numbers.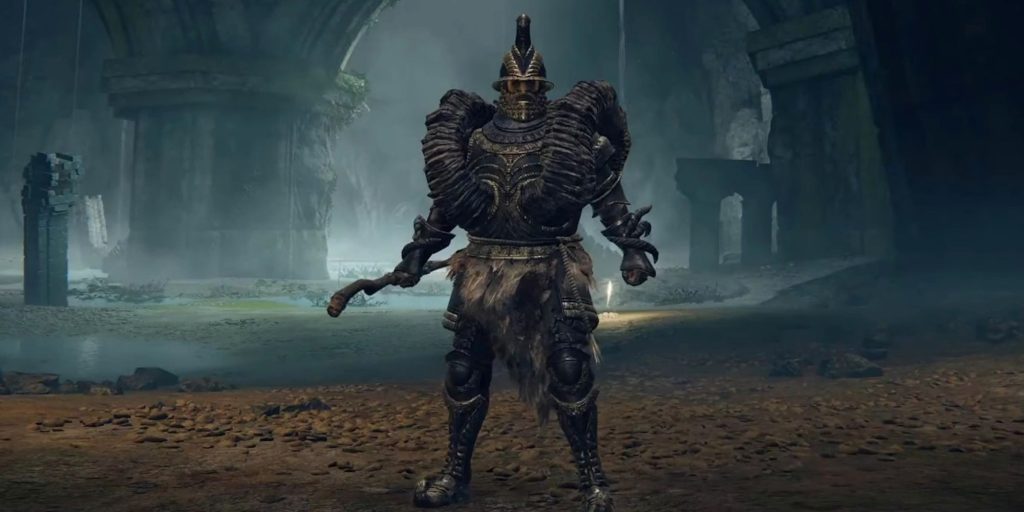 So what makes this huge and heavy armor the best armor set? The answer is its high stats that gives it the edge against all types of enemies, bosses and other player. Let's look at those stats to know better.
Here's What Its Highest Stats Look Like:
Dmg Negation Phy 45
VS Strike 44.6
VS Pierce 40.2
Magic 28.9
Fire 29.4
VS Slash 40.2
Ligt 31
Holy 27.9
Resistance Immunity 170
Robustness 197
Focus 110
Vitality 130
Poise 100
Armor Set: 63 Weight
Also Checkout: How To Get Lux Ruins In Elden Ring?
With such incredible stats to help you, Bull-Goat is definitely the Highest Stats Armor Set in Elden Ring. Well, this is all for now about the heaviest and the most powerful armor in Elden Ring. Do not forget to get yourself a Bull-Goat the next time you play the game. See you guys in the next blog.
Happy Gaming! 🙂