Hey there, fellow gamers! Welcome back to another interesting Elden Ring blog. Today, we are discussing ways you can get Lux Ruins in Elden Ring. This article discusses the fundamental principles of Elden Ring, including how to create a character, how combat and exploration operate, and how to level up. Elden Ring is an open-world action role-playing game. It is your destiny as a Tarnished to explore the Lands Between and become an Elden Lord. Elden Ring was made available to the public on February 24, 2022.
Also Checkout: How To Beat The Royal Revenant Boss In Elden Ring?
What is Lux Ruins, you ask? Lux Ruins is a Minor Dungeon located on the Altus Plateau in Elden Ring. Continue reading to learn more about Lux Ruins, including its position on the map, activities, and items available!
How do I get to the Lux Ruins?
To reach Lux Ruins, proceed north from the Altus Plateau Site of Grace or Dectus' Grant Lift, veering slightly west until you get to a wrecked edifice, which will be the Lux Ruins.
The area surrounding the ruins will be densely populated with Demi-Human adversaries, with the possibility of obtaining Falchion, String, Rickety Shield, and Other Materials. As you pass, be cautious of the bushes and plants. In this area, a Teardrop Scarab will deposit Ash of War: Shield Crash among the ruins.
Also Read: How To Get Royal Remains Armor Set In Elden Ring?
If you're prepared to face the boss, descend to the fog gate and confront the Demi-human Queen Gilika. Aim for her legs and you should have an easy time defeating the boss. After defeating her, you can proceed to the gate and open it to uncover the chest containing the Ritual Sword Talisman, which increases attack power while HP is at its maximum.
You Might Like: How To Get Godslayer Location In Elden Ring?
Note that portions of Lux Ruins are located at the bottom of the cliff, at the Erdtree-Gazing Hill Site of Grace; this section of the ruins is devoid of items and does not provide entry to Lux Ruins proper.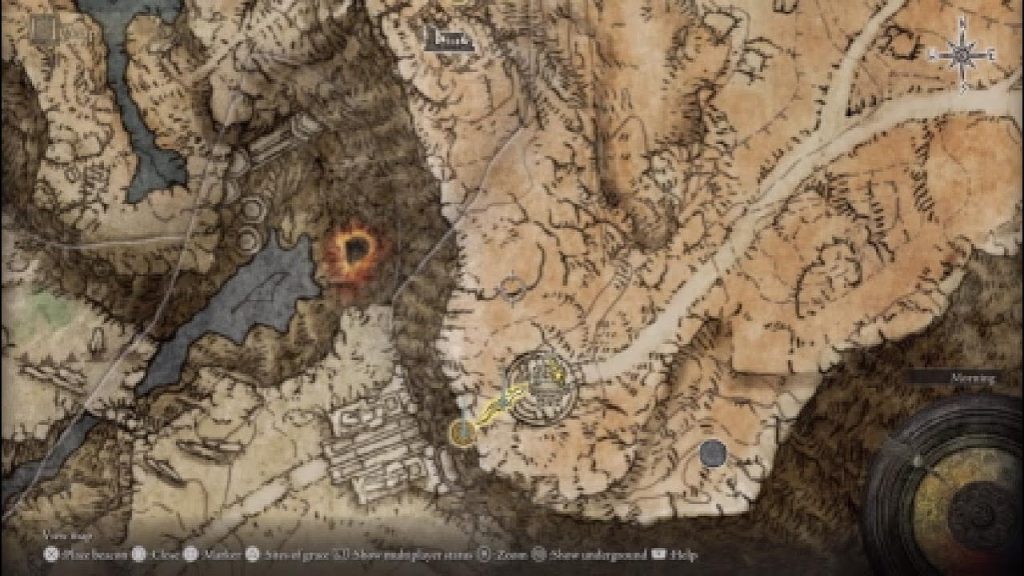 What is the best way to obtain Lux Ruins in Elden Ring?
Rapid transportation to the Erdtree-Gazing Hill location of grace.
Climb up and southwest from here to reach the Lux Ruins.
Alternatively, if you do not own this place of grace, you can reach it via the Atlus Plateau or the Grand Dectus Lift.
If you begin on the Atlus Plateau, proceed north and slightly west.
And if you're coming from the Grand Lift of Dectus, you'll need to head northeast from here. This place of grace is located quite a distance from the Ruins.
Also Checkout: Best PvP Weapons In Elden Ring You Should Use!
What is there to do in the Lux Ruins?
The primary objective here is to take on the boss Demi-human Queen Gilika. You can locate her in the Ruins' basement. She is an optional boss and defeating her rewards you with 8500 Runes!
You should defeat her in order to gain access to the chest which yields the Ritual Sword Talisman. Apart from that, you can farm Demi-Human adversaries.
They don't have a lot of runes, but they do have two significant drops: Rickety Shield and a Falchion. Finally, you can purchase the Shield Crash Ash of War from this location. This is dropped in these ruins by a Teardrop Scarab.
Also Read: Talisman & Consumable For More Runes Boost In Elden Ring
That covers everything you need to know about getting to Lux Ruins in Elden Ring, as well as its location and activities. Hope you found this article helpful. Share your experience and feedback with us in the comments down below. Until next time.
Happy Gaming! 🙂