Hello there, fellow gamers! Welcome back to another interesting and resourceful article on Elden Ring. Today, we are discussing How to avoid invasion in Elden Ring?
Elden Ring expands on the renowned Soulsborne model in a large open environment. Numerous systems and mechanics are at work, with Invasions being one of them.
However, some players may be averse to other players intruding and attacking them. If you wish to avoid this, we will demonstrate how to disable Invasions in Elden Ring.
Invasions, which can be started by NPCs or other players, are at the heart of Elden Ring's competitive multiplayer. The first is simple: an opponent with a red highlight will appear in your game every now and then. This is an infiltrating NPC that will not leave unless you defeat it.
Also Checkout: Elden Ring Stands at the Highest Score of 97!
A player invasion, on the other hand, occurs when someone enters another user's game with a Bloody Finger or Small Red Effigy. The besieged player will detect an enemy with a red highlight, much as they would with an NPC invasion. This time, though, another player will try to eliminate them.
Wouldn't it be preferable if you could simply disable the invasion feature in the game? That is not the case, according to the game developers at FromSoftwares! While it is not possible to avoid invasion in Elden Ring by altering certain settings, it may be prevented entirely by playing the game in offline mode.
How to play Elden Ring Offline?
To play Elden Ring offline, follow these steps:
Elden Ring should be launched.
Select System from the Main Menu.
Click on the Network tab and look for 'Launch Settings.'
Select 'Play Offline' in the Launch Settings.
Restart Elden Ring in order for the settings to take effect.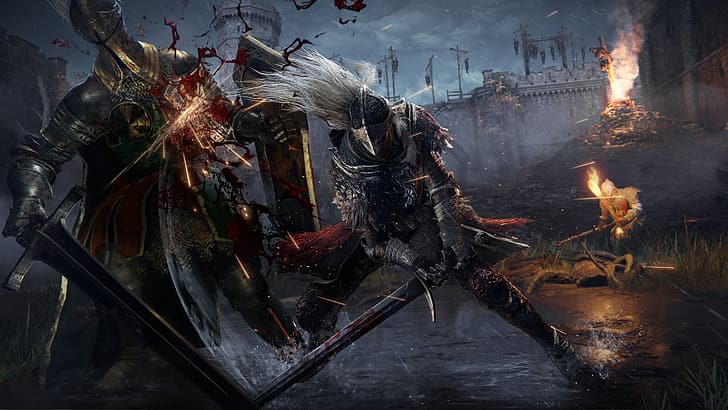 How To Avoid Getting Invaded?
Unfortunately, there is no way to disable the invasion entirely while maintaining access to other multiplayer components like a co-op.
Elden Ring offers over 100 hours of playtime in offline mode due to the game's primary focus on single-player. So there's no need to worry about missing out on important story beats or events while playing offline.
More importantly, since the last game, the invasion mechanisms have been greatly improved, making Elden Ring more engaging and slightly less tough.
Also Read: Elden Ring: Encountered Few Issues!
Players who seek to invade the worlds of other players will now be able to do so only if the invader is playing a cooperative game on the same platform as the invader. In summary, if you are not participating in a cooperative game, you cannot be invaded.
Once you've determined that it's acceptable for you to be invaded by other players, there is only one effective way to stop them: kill the invader.
You can either confront your adversary directly in a duel of skill or make use of the environment. However, keep in mind that invaders cannot be aggroed by your game's foes, thus it is up to you to defeat them.
However, there is one technique to increase your chances of survival during an assault in Elden Ring. If you possess a White Cipher Ring, which can be obtained for 1,000 Runes from Twin Maiden Husks in Roundtable Hold, you may use it to summon another player to your aid during an invasion.
To summon an Elden Ring player, you must be wearing a Blue Cipher Ring. The summoned Elden Ring player can assist you until the enemy invasion is killed.
Also Read: How To Play Elden Ring With Friends (summon with multiplayer items)?
How to invade other Elden Ring players?
In Elden Ring's online mode, players must utilize the Bloody Finger, a multiplayer item, to infiltrate another player's reality. If the invasion is successful, your mission will be to destroy the Host of Fingers.
Additionally, you can attempt to re-invade a globe that you have already invaded. On the other hand, you can utilize Taunter's Tongue to summon other players and invite them to infiltrate your realm.
Additionally, you can utilize the White Cipher Ring, which automatically requests assistance from another planet's player in the event of an invasion of your world.
So, that was all about how to avoid invasion in Elden Ring, along with some bonus information on how to re-invade and summon friends to help eliminate your foes.
Hope you found this information-dense article helpful. Do not forget to share your feedback & suggestions with us in the comments down below.
Happy Gaming! 🙂