Hey there, fellow gamers! Welcome back to another interesting and useful article from the Elden Ring series. Today, we are discussing how you can get into Leyndell Royal Capital in Elden Ring?
What is The Leyndell Royal Capital in Elden Ring?
Leyndell Royal Capital is an area in Elden Ring. However, it is NOT open to all the players. It is accessible only after you have accomplished two runes or by completing Ranni the Witch questline and defeating Fia's Champions near the Great Waterfall Crest Site of Grace in the Deeproot Depths.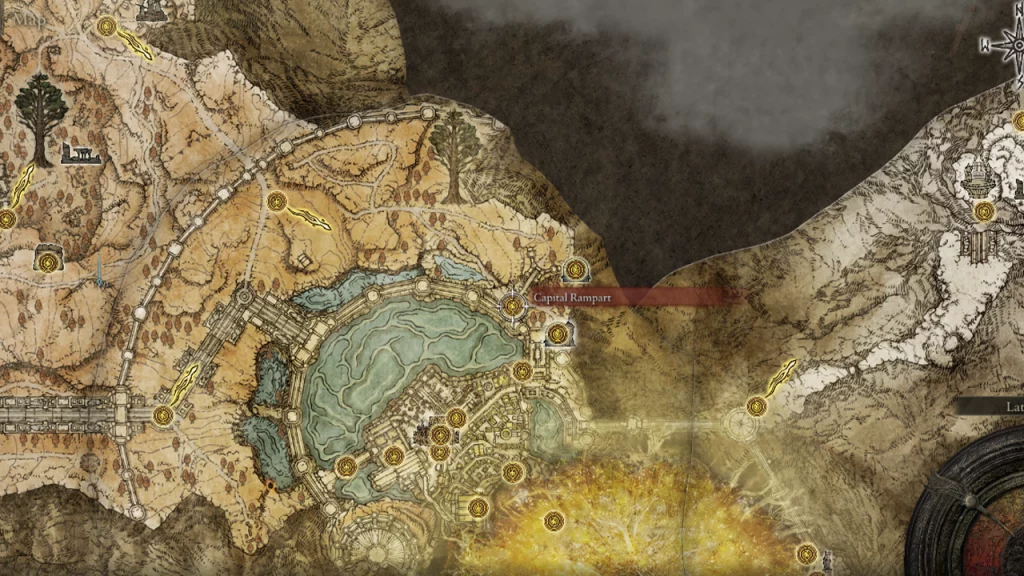 You have to run the runes manually. Since it is not easy for you to get into the Royal Capital, we are here with a guide on how you can make it into the Royal Capital. As mentioned above, you will need to have gathered two great runes to get in. The two runes are:
Godrick's Great Rune
Rennala's Great Rune
Also Checkout: How To Prevent Fall Damage In Elden Ring?
Godrick's Great Rune
Firstly, we activate Godrick's Great Runes, and in order to do so follow the below-mentioned steps:
Go to the entrance of Stormveil Castle. From here, start moving towards Limgrave Tower Bridge. (Ignore the lion mob while moving!)
Once at the Limegrave Tower Bridge, start climbing up to Stormhill. (Avoid the golems while climbing!)
Then you will arrive at a portal. Enter the portal in order to get to Divine Tower of Limgrave.
Once there, get to the Interaction Point and press the needed buttons on your gaming platform (Triangle on PlayStation, Y on Xbox).
The Great Rune of Godrick has been activated.
Also Read: How To Complete White Faced Varre Quest In Elden Ring?
Rennala's Great Rune 
The second one of the two great runes is Rennala's Rune in Elden Ring. Follow these steps to activate the rune:
First you head to the Grand Library. 
Also called the Great Rune of the Unborn, it cannot be activated without you meeting Rennala.
Only after interacting with Rennala, will you be able to activate or equip the rune to get into Leyndell Royal Capital in Elden Ring.
You might like: Elden Ring Rennala (Queen of the Full Moon Cheese)
Steps To Enter Leyndell Royal Capital:
Once you have both the runes with you, you can now begin the quest to enter the Royal Capital.
Situated at the Capital Rampart, you go to the Site of Grace. You will see an open entrance to the city there.
Activate Godrick's Great Rune while heading to the city.
And just like that, you have swiftly entered Leyndell Royal Capital in Elden Ring. So, follow these easy steps and get access to the Royal Capital.
Also Checkout: Elden Ring NG+ Explained: How NG+ Works?
Let us know in the comment section below if you were able to get into the Capital. Hope you found this article helpful.
Happy Gaming! 🙂