Hey there, fellow gamers! Welcome back to another interesting blog of the Elden Ring series. Today, we are talking about Elden Ring Rennala, queen of the full moon cheese!
About Rennala Queen of the Full Moon Cheese:
Rennala Queen is one of the toughest bosses in the game Elden Ring. We will be sharing the best way to kill Rennala Queen. The recommended level to fight and defeat Rennala is Level 40. The number of runes you receive is 40,000 runes. She has two phases.
Also Checkout: Elden Ring NG+ Explained: How NG+ Works?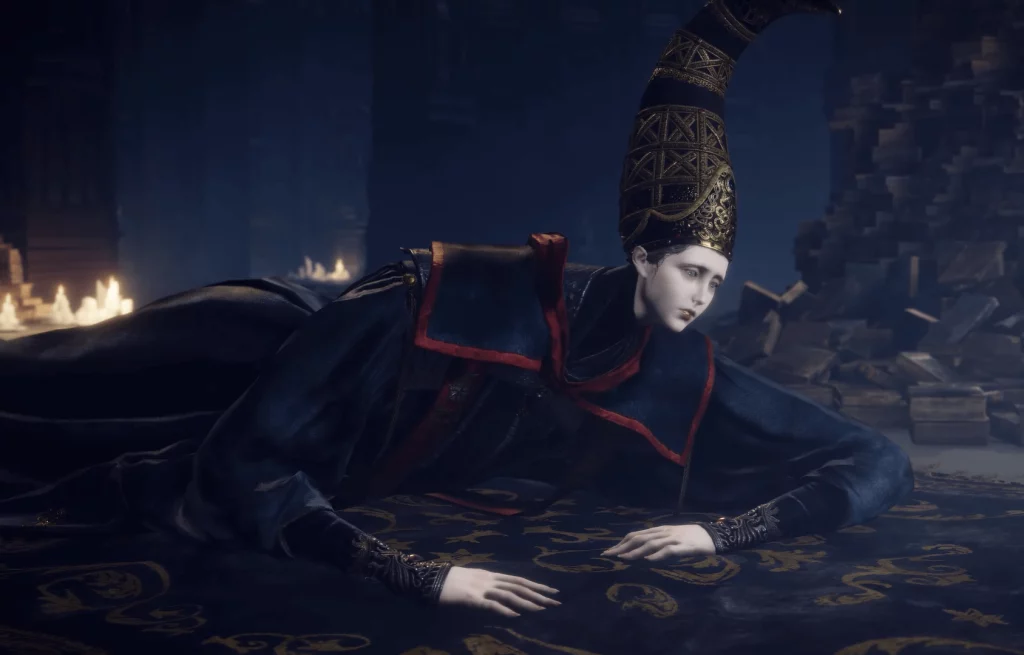 Phase 1
During the first one, she will be floating the ball of light while demons on the floor will attack you. To make Rennala come down to your level you need to kill the demons with the ball of light around them.
It will be the one throwing literatures at you. Kill these demons to break the queen's ball and make her fall to the floor. Punish her for her arrogance and her cowardness. 
Get her down to half health before she recovers and gets back inside the ball and starts floating again. You don't stay close to her when you see the light surround her again as you will get caught in the ball.
Also Read: How To Get Twinned Armor in Elden Ring?
If you take too long to kill the demons throwing literature at you the queen will raise some of them up in the air and turn them into gravestones which will chuck at you.
These can easily one-shot you so if you are starting to kill the book throwing demons then wait behind a pillar for the gravestones to smash into before carrying on. If your stats are high enough you only have to bring her down two or three times max to finish off her first phase.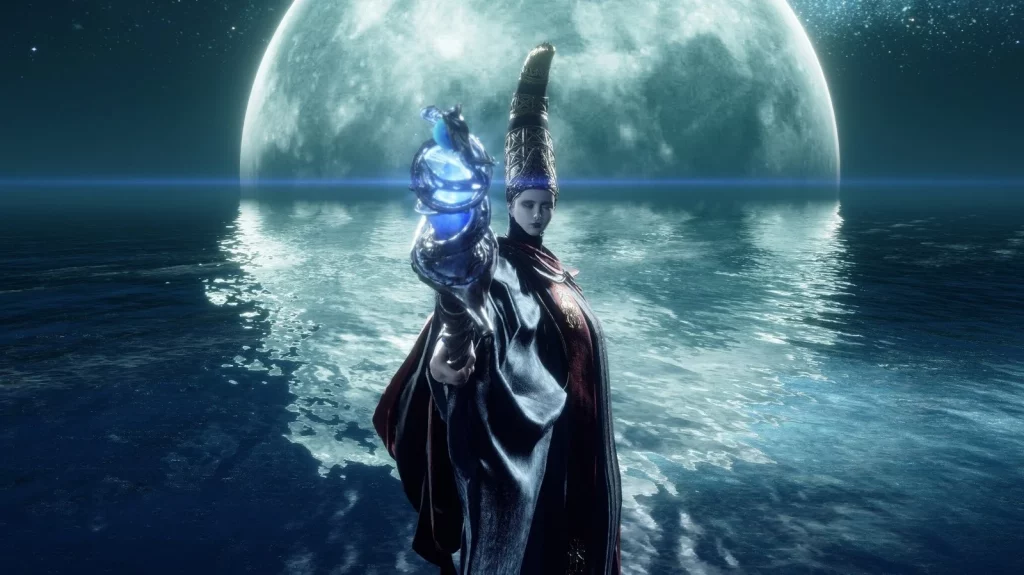 Phase 2
Once you have defeated Rennala the cutscene to the second phase will begin. Before the cutscene kicks in it is recommended that you drink a stamina potion mixed from your flask of wondrous physic because you will be doing a lot of running around in the second phase.
As soon as phase two begins she will shoot a giant laser at you which you can easily avoid by running up to her and attacking her while she is in the enemy. The girl here is the stun locker as much as possible.
You might like: Elden Ring Best Starting Class
If you give her time to breathe she will start casting all kinds of you including summons. So, try to keep the pressure on her as much as possible. We recommend the quickstep Ash of War to help dash towards that and which will constantly be backing off in this phase.
You can buy it from Knight Bernard in the war masters Shaq in limb grain. Not far from the star mil Shaq to the east. If you don't manage to stun lock her for long enough she will end up summoning to take you down.
These can range from a few generic walls to a dragon. It is a bit of a lottery on which one she will pick but whichever it is your job is to run away from it until it disappears.
Also Checkout: Elden Ring Co-op: How many players are needed to play?
She can also cast magic at you while her summon hunts you down so remember to keep an eye on her too. Close the gap to her while running sideways to avoid the summons and spells. You might only get a few hits each time until she summons something else but repeat the pattern and you will have her done in no time. 
So guys that was a complete guide on how you can take down Rennala Queen of the full moon in the game Elden Ring. Please feel free to share your views in the comments below. Your feedback makes us better.
Happy Gaming! 🙂