Hello everyone, and welcome back to another blog on Elden Ring, one of today's most popular games. And in this article, we are covering how you can get the Royal Remains Armor Set in Elden Ring. You already know that Elden Ring is a work of art, full of action and role-playing, and transports you to George RR Martin's magical world. 
The game is action-packed, with a strong emphasis on fighting and exploration of the Lands Between. In the gaming community, adventure games are the most popular. You can also have great skill sets in Elden Ring, such as magical and combat skills. Elden Ring's combat is more polished, expanded, and enjoyable than that of other games. It comes with a lot of customization options to let your imagination run wild. You can improve your game persona and environment according to your preferences. 
Also Checkout: How To Get Godslayer Location In Elden Ring?
About Royal Remains Armor Set
For perfect combat, you will the perfect armor. Most armor sets must first be removed from the cold, dead bodies of individuals who wear them. After defeating Ensha of the Royal Remains, players will be rewarded with Royal Armor. It's not a loot, it's a reward. Elden Ring's Royal Remains armor set is one of the game's most scary pieces of armor. With its burned appearance, it is likely to strike fear into the hearts of foes throughout the Lands Between. That is, assuming gamers can get over the difficulty of obtaining it first.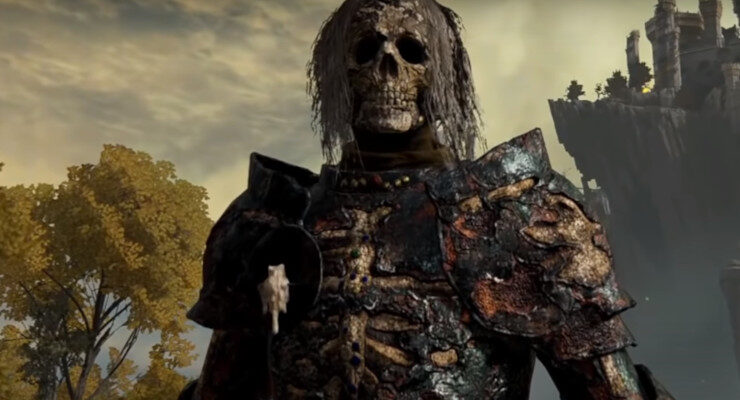 How To Get The Armor In Elden Ring
It can only be obtained via quick travel if a certain number of Sites of Grace have been activated. Melina will then welcome them and offer to escort them to the Roundtable Hold. 
Ensha of the Royal Remains is a character that may be found at the Roundtable Hold. When the player initially arrives at the hub, Ensha refuses to speak to them. They might assault the next time, though. Ensha of the Royal Remains will invade the Roundtable Hold if players get the Haligtree Secret Medallion (Right). This initiates a relatively simple boss encounter. 
Also Read: Best PvP Weapons In Elden Ring You Should Use!
Dodging attacks, hitting when Ensha is vulnerable, and withdrawing when required are how you should approach this enemy. Ensha will be killed and no longer be located in the Roundtable Hold in no time. After defeating Ensha of the Royal Remains, players can return to the place where the boss used to stand against the wall. Go to that location, which is right outside Gideon Ofnir's room. 
You Might Like: Best PvP Weapons In Elden Ring You Should Use!
Elden Ring players will be able to get the Royal Remains Armour Set. The Royal Remains Helm, Royal Remains Armor, Royal Remains Gauntlets, and Royal Remains Greaves can be purchased. The armor set has a high level of resistance to physical damage as well as a high level of robustness. 
Also Read: How To Get General Radahn Armor Set In Elden Ring?
Well, guess who will be wearing the Royal Remains Armor in the next game? You guys!! This was what you needed to know. We will be back with another exciting blog about Elden Ring.
Happy Gaming! 🙂