Hi guys! We are back with yet another informative blog about one of the most popular RPG games, Elden Ring. Today, we are here to help you decide whether or not you should Kill Patches in Elden Ring. Elden Ring has spotted itself on the top amongst the gaming community because of its amazing features, freedom to create and customize, the war against foes, and progress through the game with a lot of adventure. 
Like any other open-world game, Elden Ring too has NPCs, who are basically inhabitants of the game that you get to encounter from time to time. They can either provide you with some information that might come in handy in the game or maybe give you a quest related to other quests or can be merchants of trade.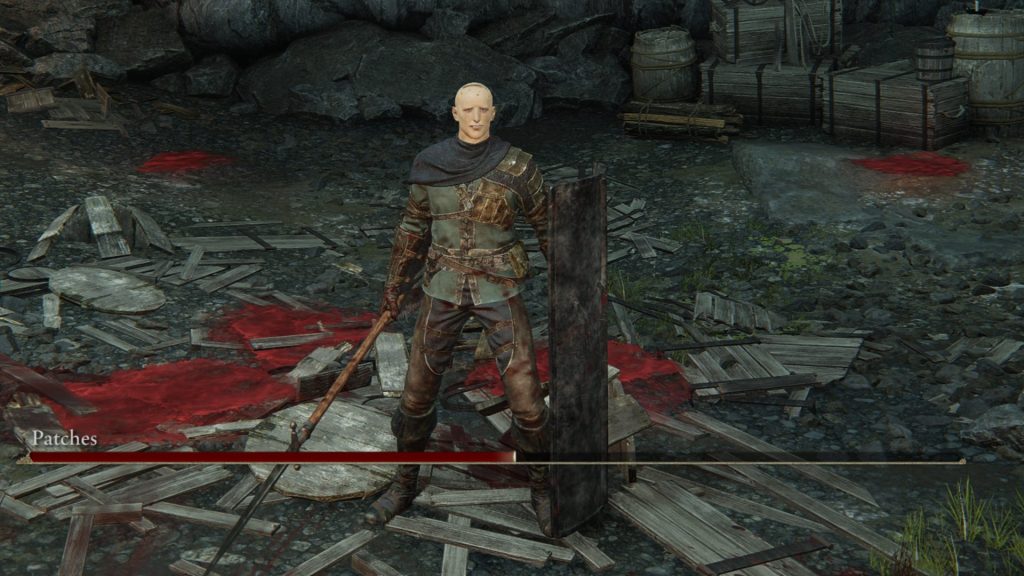 Who Is Patches?
One of such NPCs is Patches. Now Patches is a little different from the above-defined list. He will put accusations of theft from his chest on the player and then attack them. Now, we are not sure whether or not he's good for us or do we need to kill him or not. And, that's what we are going to find out about now! 
Also Checkout: How To Build A Good Looking Character In Elden Ring?
Should You Kill Patches?
Patches is usually found in Murkwater Caves where he guards his treasure chest. You need to loot his precious treasure chest. Once you open the chest, Patches is going to get all anxious and will attack you. You have got to defend yourself with counterattacks. Patches don't harm that much or are not too deadly, instead are simply plain and predictable. And, trust me, he's an easy target, can simply surrender at 40% health. Now, you can either accept his surrender or continue your wrath on him until he's dead. Killing him gets you rewards like Spear+7 and some Leather Armor but letting him go could be more profiting for you. 
Also Read: Will There Be An Elden Ring Sequel (Or Prequel)?
When you let Patches go, he becomes a merchant or a vendor of the cave, lives by the bonfire, and gives you even more valuable items like Margit's Shackle from his inventory. Trust me, you would need Margit's Shackle to tackle the Margit boss fight and unlock the enemy. This tool alone can convince you to spare Patches as it is extremely powerful and can turn the tides of battle.
You might like: Sentry Torch In Elden Ring (Location, Uses & Effects)
Here's a small list of all the things he can offer once spared,
Ballista Bolt
Fan Daggers
Festering Bloody Finger
Furlcalling Finger Remedy
Glass Shard
Gold-Pickled Fowl Foot
Grace Mimic
Great Arrow
Horse Crest Wooden Shield
Margit's Shackle
Missionary's Cookbook (2)
Parrying Dagger
Sacrificial Twig
Stonesword Key
Plus, if you kill him, you won't be able to get the most important quests to get one of the best armors in the game- Great Horned Targoth's Armor Set. Also, if he's spared, he is not just going to go hide. You are having your next encounter with Patches in Volcano Manor, where you will begin your quest to assassinate Great Horned Tragoth and will get you the Bull Goat set. I believe it's better not to Kill Patches keeping in what all we getting from him being alive.
Also Checkout: Best Arcane Builds In Elden Ring?
So, I guess today's blog gave you an insight on whether or not to Kill Patches and what could be the possible outcome of both choices. This is it for today. See you guys next time!
Happy Gaming! 🙂