Hey there, fellow gamer! Welcome to yet another interesting article on Elden Ring. We are here with all the information that you might need about Elden Ring Co-op!
With the assistance of one Host of Fingers and two Golden Phantoms, Elden Ring Co-op can accommodate up to three players simultaneously. Additionally, it is not cross-platform, which means that users cannot engage in brawls with friends using other consoles or PCs.
Elden Ring co-op mode allows you to invite other players into your game via summoning signs, akin to the Dark Souls series. In Elden Ring, the formation of teams of up to four players is allowed.
How to play Elden Ring Co-op online with friends?
To play Elden Ring multiplayer with friends, gamers must first clear a few hurdles, as cooperative gaming has its own set of restrictions. In Elden Ring's online multiplayer, one person serves as the "Host of Fingers," and everyone else joins their world as a phantom player, effectively assisting the host with whatever they're doing.
To play with friends, both consoles/computers must have internet access (and whatever subscription service you need for online play).
Following that, both of you must open the game's menu and navigate to the "Multiplayer" section.
Also Checkout: How To Play Elden Ring With Friends (summon with multiplayer items)?
Create a Multiplayer Password by going to "Settings." It can be anything, but what matters is that you and your pals both enter it accurately and that it matches. These passwords essentially assure that you and the other millions of participants will be able to see each other.
Following that, anyone who is not the host should make use of a unique item called the Small Golden Effigy, which can be accessed in the multiplayer menu. This suggests that everyone should participate, save for those who require aid with a boss encounter or a difficult area. The notification "Sending Co-op sign to summoning pool" will be displayed.
You might like: Elden Ring Multiplayer Gameplay Explained!
Return to your starting location, just outside the Stranded Graveyard, and look down at the Tree Sentinel in case you do not possess the Small Golden Effigy. It will be leaning against the nearby Martyr Effigy. And while we're at it…
The host must then locate a little statue called a Martyr Effigy in the location where aid is required. These are little, frequently encountered statues with outstretched arms that can be found around dungeon entrances or outside boss arenas.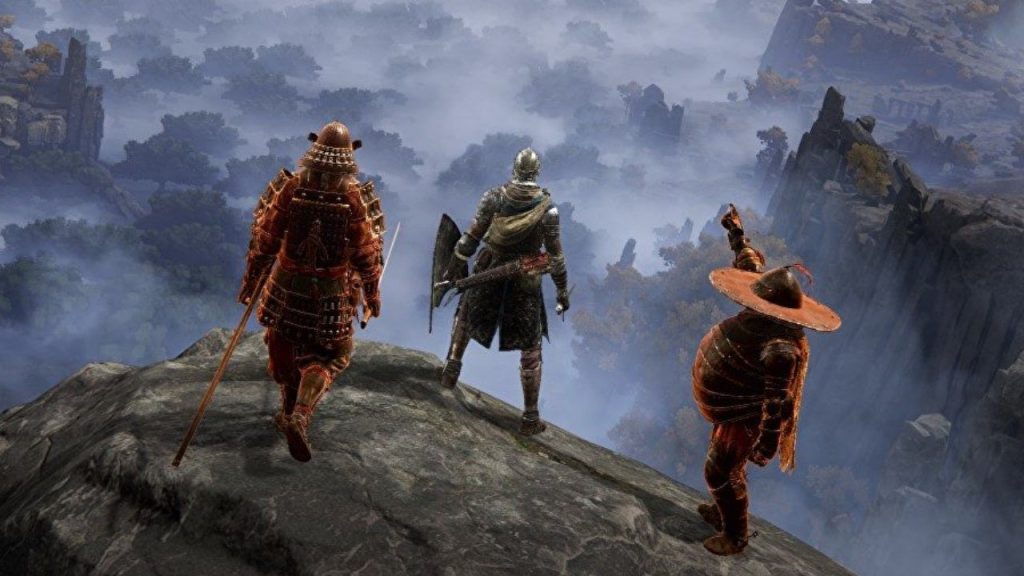 Interact with it to unearth a symbol that enables you to summon friends who have used the Small Golden Effigy with matching passwords. You will be able to bring them in.
To be summoned by random players or players who are willing to be summoned by anybody, use the Tarnished's Furled Finger. It can be found in the multiplayer menu next to the Small Golden Effigy. This just installs a gold sign in the player's current location, one that will appear in random players' games and can be triggered by them.
Also Read: How To Avoid Invasion In Elden Ring?
However, these symbols remain unseen and unusable until the potential host selects the Furlcalling Finger Remedy from that menu. You'll witness symbols left behind by people who used the Tarnished's Furled Finger if you employ the Furlcalling Finger Remedy to summon pals. It's fortunate that they are simple names.
How to enable or disable internet play in Elden Ring?
At the game's start, you're offered the option of playing online or offline. You can alter this at any time by accessing the Network section of the Systems tab in the menu, though changes will not take effect until the game is restarted.
Also Checkout: How To Invade Other Players in Elden Ring?
Even if you're unsure about multiplayer, I strongly advise you to play online. This way, you'll be able to view messages left by other players as well as their blood splatters, which provide insight into how they died. This is extremely useful information, and it also contributes to the overall flavor of FromSoftware's game!.
And that was all for this article. Hope you found the information helpful. Do not forget to share your suggestions, feedback, and Elden Ring gaming experience with us in the comments down below.
Happy Gaming! 🙂