Hey there, fellow gamers! Welcome back to another interesting article from the Elden Ring series. Today, we are discussing how to Get Preserving Blouses & Blouses In Elden Ring. Elden Ring! The name is enough right? It can be a troublesome game to follow through at times. We know that the environments are perfect beyond words and the world is huge. However, the world doesn't love you always and will keep on throwing numerous statuses at you. That is why stock up your boluses fast.
You guys must be thinking about what this thing called Preserving Boluses are and how you can get anything from them. If you're well known for their existence then you are wondering about the location of Preserving Boluses in Elden Ring? You must have come across a few, but you can also craft them using a cookbook and we'll explain all that in full detail. Let's start!
Also Checkout: List Of Best Daggers In Elden Ring
What Are Preserving Boluses And Where To Find Them In Elden Ring?
These precious items called Preserving Boluses are very useful consumables that will cure the buildup of Scarlet Rot. This is an especially useful item to have against your enemies that build up rot or when moving through areas like the Lake of Rot. They're extremely hard to find! But look where you are, stop scrolling and read carefully so you won't have to search forever.
Also Read: Which Armor Has The Highest Stats In Elden Ring?
You are not going to get a lot and different numbers of Preserving boluses but only a couple of them. So there is a total of five:
In the Shack of the Rotting in North Caelid,
Three purchasable from the Nomadic Merchant in Caelid Highway North,
One in Leyndell Royal Capital, and
In Siofra River Well.
You Might Like: What To Do In Liurnia Of Lakes In Elden Ring?
Without crafting, you can get only 10 of them but there's good news that you can craft them yourself by using the Armorer's Cookbook (6), found in Siofra River. The majority of the boluses come from the North Caelid. As I have mentioned earlier, you can buy three for 2500 Runes each from the Nomadic Merchant and you can get them free also from The shack of the Rotting. In the end, you'll HAVE TO craft them!
Now you want to know how to craft them, Right? See we know everything. Ok! Let's get started! The Armorer's Cookbook [6], is what you'll need to get Preserving Boluses.
Also Checkout: How To Drop Weapons, Items And Trade In Elden Ring?
Let's get to the location now, It is located in the Siofra River. Go down and down the Siofra River well that is in the Mistwood. Once you have reached there, head East in order to get access to the Cookbook! Yes! The Armorer's Cookbook[6], which you'll find on a corpse. Just near the Siofra Riverbank, the book will be on the cliffs. If you're looking to climb up, check for the nearby rocks but only and only if you are near to that Site of Grace.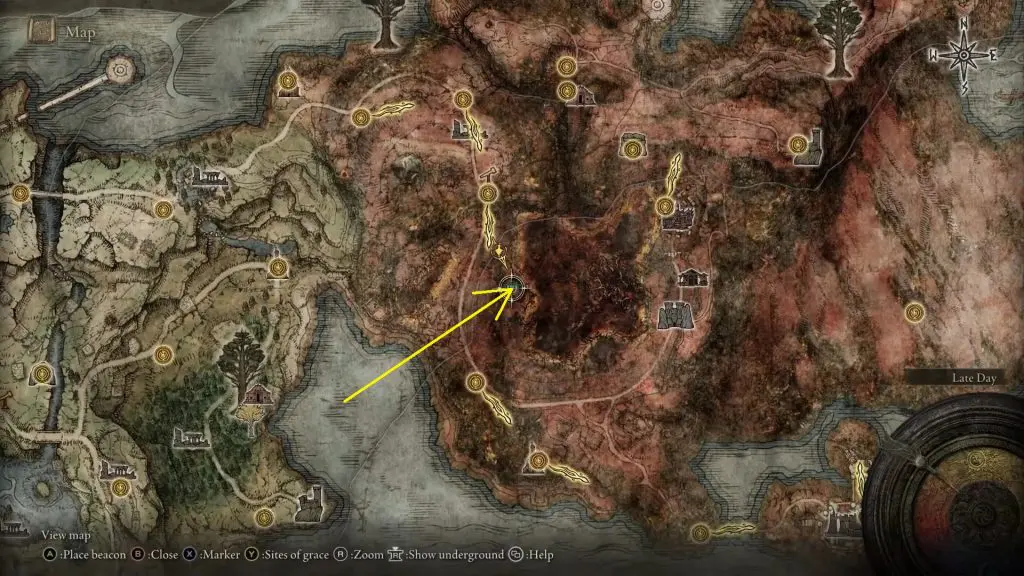 This Is What Preserving Boluses Are Crafted With Along With The Location:
Dewkissed Herba x2
Crystal Cave Moss x1
Sacramental Bud x1
Location: Siofra, Crystal Caves, and Mt. Gelmir respectively.
To get the unstoppable supply of Preserving Boluses, you can keep on farming them diligently as these are crafting materials only!
Also Read: How To Destroy The Chariot Enemies In Elden Ring?
How To Use Preserving Boluses?
Preserving Boluses can be used anywhere in the game where there is Scarlet Rot. You can use them to cure and possibly reduce the build-up of Scarlet Rot for a while. We also suggest you carry them around while exploring Lake of Rot.
Now you know how you can Get Preserving Boluses & Location in Elden Ring. Share your experience with us in the comments down below. Until next time.
Happy Gaming! 🙂