Hey there, fellow gamers! Welcome back to another interesting read from the Elden Ring series. Today, we are discussing the list of Best Daggers In Elden Ring. In Elden Ring, one of the most interesting weapons that you can get is a Dagger. These weapons cannot be used in head-to-head confrontation and are quite short-ranged. For maximum efficiency, dagger users require to adopt a sneaky tact and try landing risky hits on the enemy. In the whole game, there is no doubt that these are one of the trickiest and hardest weapons to use. We know that you're looking for a big variety of daggers that Elden Ring has to offer. We will give you the information on the extremely powerful daggers that every gamer must have with them in their inventory. Let's dig and chase each one of them!
Also Checkout: Which Armor Has The Highest Stats In Elden Ring?
Top 5 Best Daggers And Their Location In Elden Ring
1. Misericorde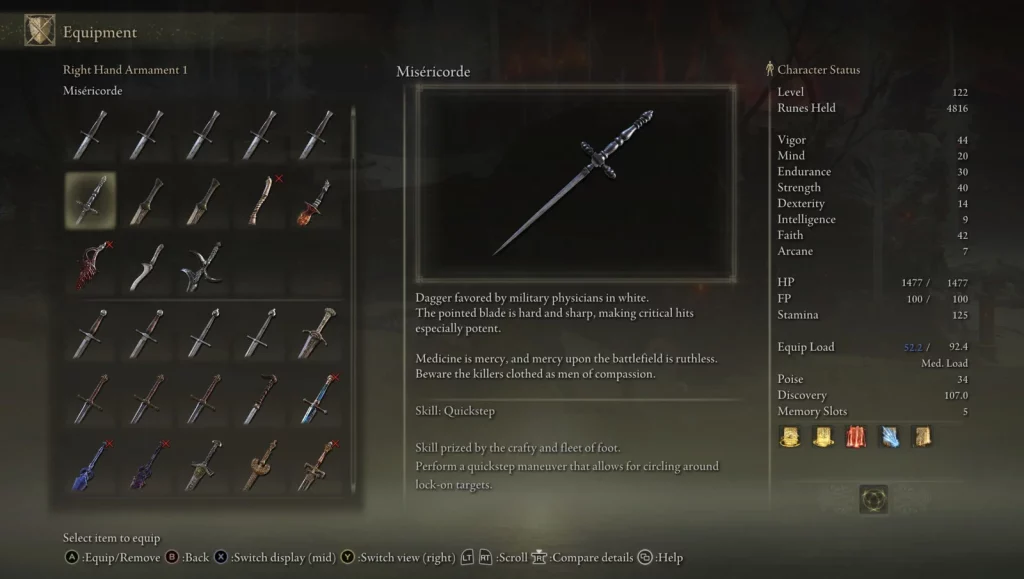 This one has to be one of the best among all the daggers that Elden Ring has to offer. One of the reasons is the longest ranges in comparison with all others in the class of weapons. Adding to that, the versatile nature of this one can increase a lot which is why it can also be infused with Ashes of War. Last but not least, in the entire game, It has the highest critical damage of 140.
Location: Stormveil Castle
Also Read: What To Do In Liurnia Of Lakes In Elden Ring?
2. Bloodstained Dagger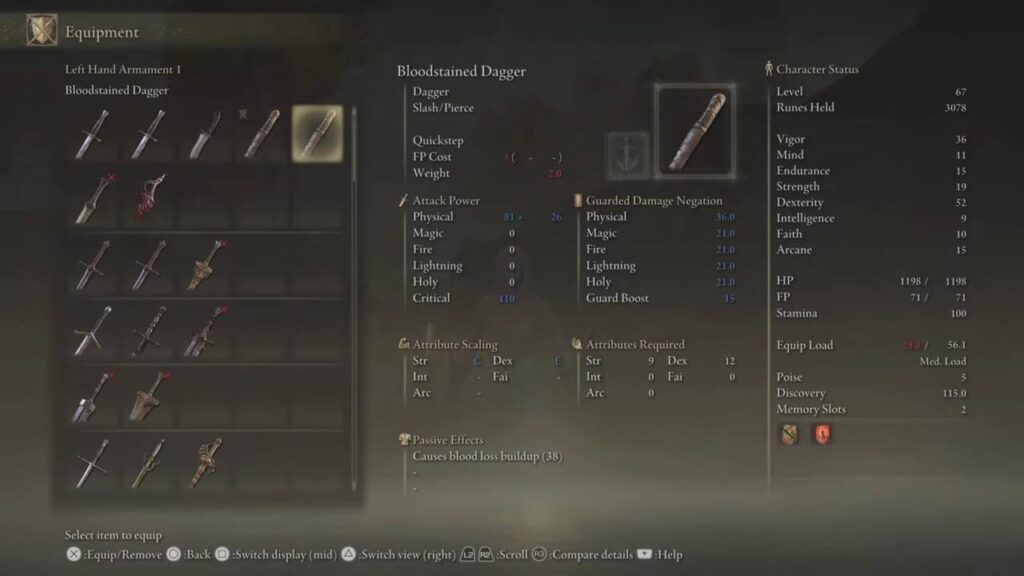 We have to say that this one is quite a well-known factor at this phase that the effect of Bleed status is totally broken in Elden Ring. Therefore, any other weapon that has Bleed as passive is known to be viable to use in the game. That is the scenario with Bloodstained Dagger, though it offers a bit more than that. A surprising fact that this weapon has scales on strength as we know that it needs merely nine of the aforementioned stat to wield. In any case, It allows for a distinct variety of builds with a bloodstained weapon along with a bleed effect!
Location: The Demi-human chiefs (Rare drop)
You Might Like: How To Drop Weapons, Items And Trade In Elden Ring?
3. Black Knife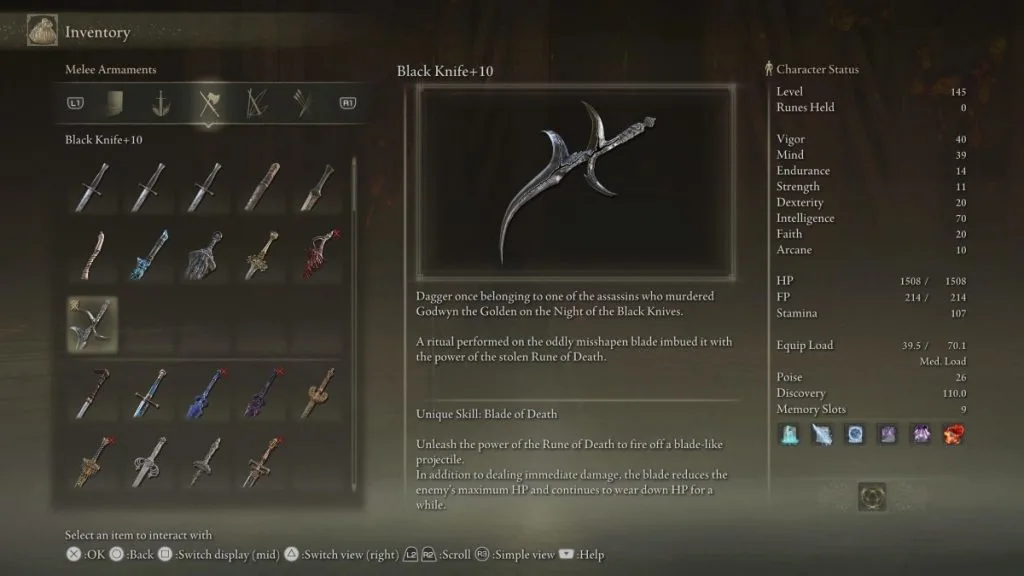 If you're going for faith builds in the Elden ring then this dagger is made for you. Although it is not only for faith users but non-faith users can also try it because of its outright broken feature. Now this one has a skill that is quite special called Blade of Death. You can use it to reduce the target's total health pool and to deal with damage over time by firing the projectiles. Be sure to maintain a safe distance and moreover it also has outright broken skill against end-game bosses, Assuming that it has much range in comparison with other spells and incantations. The one and only drawback of this weapon is that it cannot be infused or enchanted by any means.
Location: Defeat Black Knife Assassin (Sainted Hero's Grave)
Also Checkout: How To Destroy The Chariot Enemies In Elden Ring?
4. Reduvia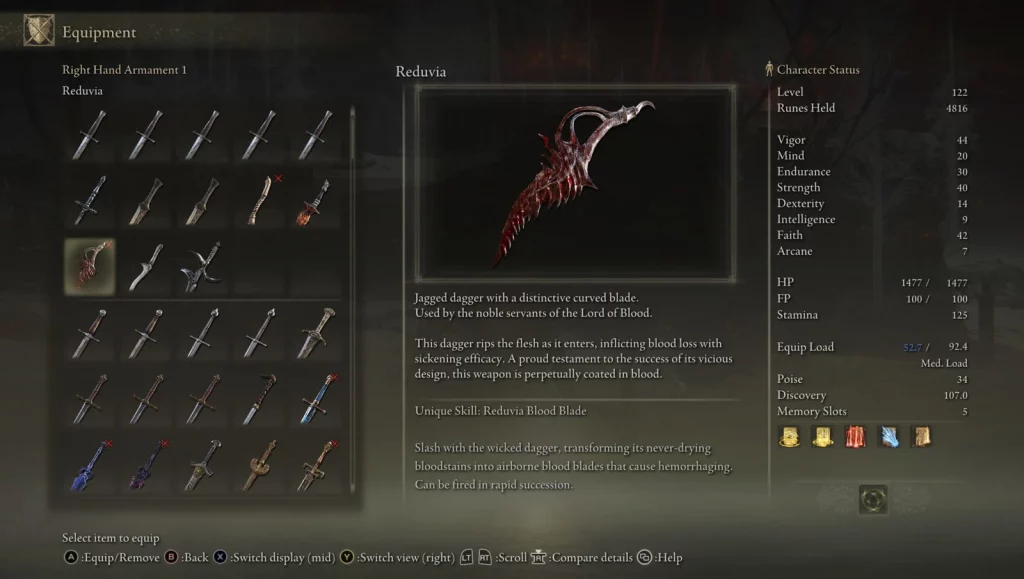 One of the best and extremely strong weapons in Elden ring for dealing with Bleed damage to enemies. An early-to-mid-game weapon that is considered one of the strongest weapons by the players. This is because similar to the Black knife, the blood blade targets projectiles and inflicts bleed at a very fast pace. But wait! Don't get so happy! It also has one drawback and that is Range, it is not that good. You can always use it as a pocket pick!
Location: The Defeat Bloody Finger Nerijus (Limgrave)
Also Read: How To Get Lux Ruins In Elden Ring?
5. Scorpion's Stinger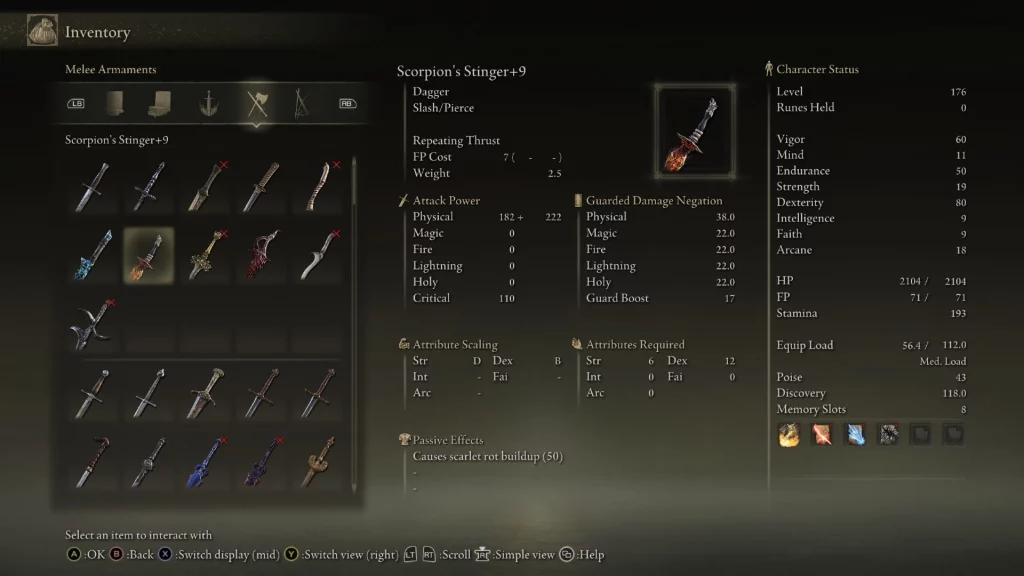 If you want to inflict Scarlet Rot in the game then this one is the precious gem for you. Use it for builds. Considering that this weapon has a super amazing dexterity scaling.
Location: The Grand Cloister
You Might Like: How To Beat The Royal Revenant Boss In Elden Ring?
Full List Of Daggers In Elden Ring
Dagger
Parrying Dagger
Misericorde
Great Knife
Bloodstained Dagger
Erdsteel Dagger
Wakizashi
Celebrant's Sickle
Also Checkout: How To Get Royal Remains Armor Set In Elden Ring?
Ivory Sickle
Crystal Knife
Scorpion's Stinger
Clinquedea
Glinstone Kris
Reduvia
Blade of Calling
Black Knife
Also Read: How To Get Godslayer Location In Elden Ring?
And that was the full list along with the top five Best Daggers In Elden Ring. Hope you found this article useful. Share your gaming experience with us in the comments down below.
Happy Gaming! 🙂