Hey there, fellow gamers! Welcome back to another Elden Ring read. Today, we are here to guide you through Duel In Elden Ring with Duel Etiquettes. Are you aware of the distinct rules of PVP matches? You must have if you are in the Soul series. These rules are basically to follow the Knight's Code of Honor and avoid savagery. Some of you would love to walk on these rules and some of you don't! What we bring today for you is a list of compiled etiquettes that have been followed by the one and only Soul community. Want to know all of the unspoken etiquettes for dueling? Let's go!
Also Checkout: How To Get White Mask In Elden Ring?
Difference Between Duels And Invasions?
So first of all, we must understand the difference between duels and invasions, before initiating the duel, check if the opponent is ready for the duel or not. Because some of the players are not well aware of the rules of the duel, if they are not aware of it, there are possibilities that they will strike as soon as you put your step into their world. Therefore, it is very important to make sure whether the fight is going to be an invasion or a duel. In PvP matches, either you're invaded or invading a player's world, you will have much more control if you invade. 
Also Read: How To Get Preserving Boluses & Location In Elden Ring?
How are you planning to fight in a duel with an incomplete build or if injured?
Surely cannot! Right? As you know that it is well known as the not-so-fair fight where the opponent is not even fighting at his best. You can utilize this time to buff yourself and meanwhile allow the player to use all the buffs for completing his build.
You Might Like: List Of Best Daggers In Elden Ring
Which gesture would be the safest one to use? 
You can go for any one of the gestures in emote as long as the duel is determined. Although Bowing is usually considered a humble gesture but you never know as it can be risky also. As the wave emotes take less time than the emote, and in that span of time, the player might start attacking you. Our input for you would be that firstly analyze the gestures of the opponent in the duel. It is safe to bow only if they bow. In the end, If you are planning to have an honorable fight and respect the player by not attacking then you can also not use any of the emotes and just stand there. That'll be an honorable fight indeed!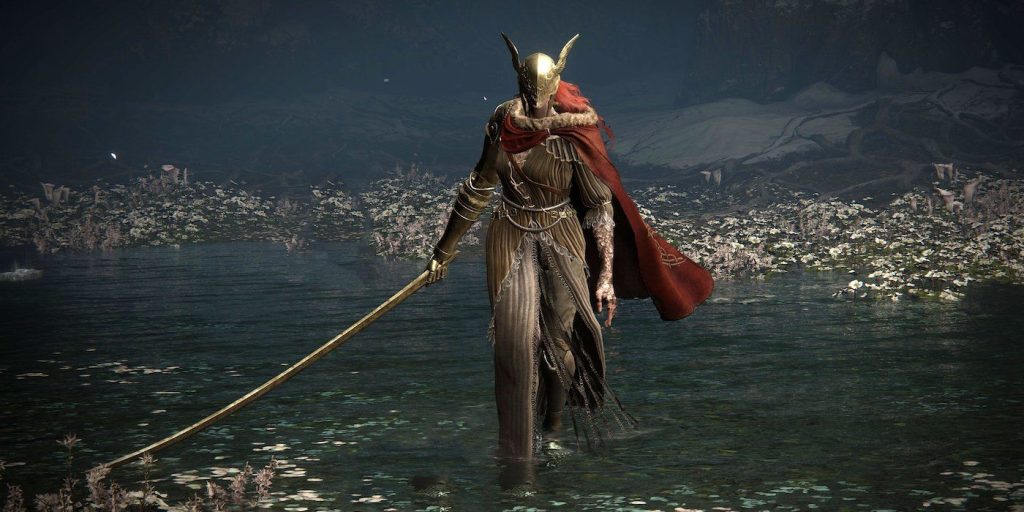 Do Not Attack A Player Using An Emote
It makes no sense to fight with players when they are acknowledging you with emote. Once the opponent is down with the gesture, you can attack the player and begin the duel. Never attack a player using an emote! 
Also Checkout: Which Armor Has The Highest Stats In Elden Ring?
Using Healing Consumables
Let's talk about healing consumables now. You think that it is forsaken to use them, right? But that's not the case. In a duel, the Flask of Cerulean Tears can be used because it only has the FP, it is totally okay to use it. Few of the duels also allow a number of Flasks of Wondrous Physick that will provide buffs to the players. It is totally fair to use the Crimson Tears also in an invasion. No doubt! This is a challenging one, but also the most honorable and accepted out of all. Using crimson tears while a duel is not mostly favored by the community itself.
Also Read: What To Do In Liurnia Of Lakes In Elden Ring?
Folks that's all from our side on the ever unspoken etiquette and How To Duel In Elden Ring. Hope you have a thrilling yet honorable duel the next time.
Happy Gaming! 🙂